Are you considering a trip to Tanzania? From its stunning beaches and captivating wildlife to its vibrant culture, this East African country has so much to offer. 
However, before you pack your bags, there's an important aspect you need to take care of- obtaining your visa. 
This article provides detailed information about the process and requirements for obtaining a Tanzania visa. 
By following these guidelines, you can focus on planning your unforgettable adventure while ensuring a smooth visa application experience.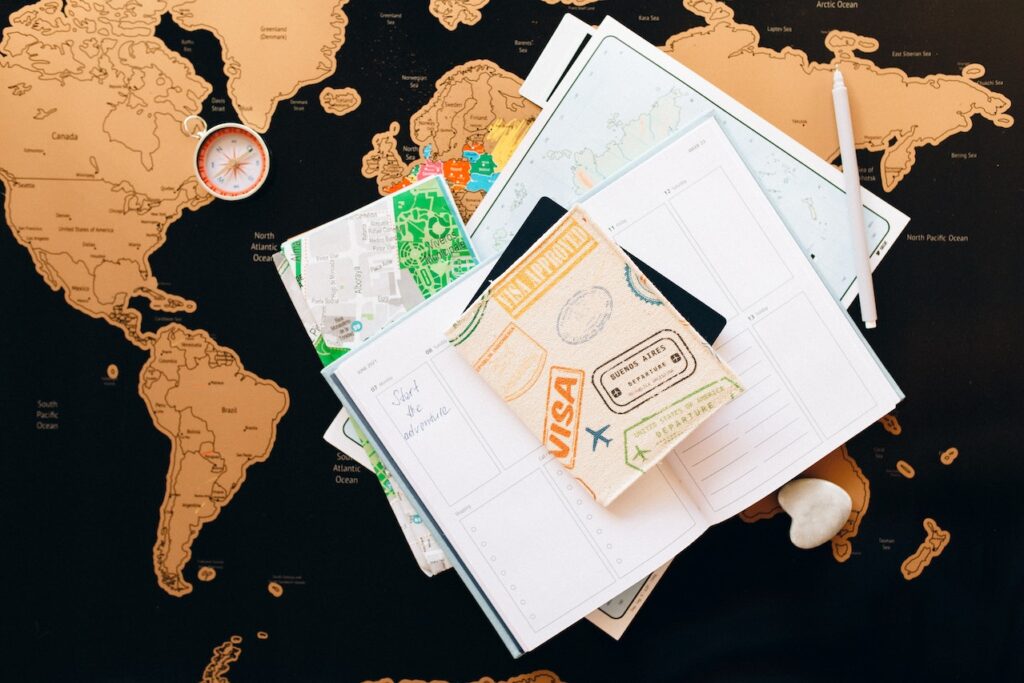 Visa Requirements for Tanzania
The first thing to consider is whether you even need a visa. And that depends on your nationality. 
There are over 100 countries whose citizens can enter and STAY in Tanzania for up to 30 days without a visa. 
Diplomatic or service/official/special passport holders from Brazil, China, and Turkey also enjoy this privilege. 
Sadly, you'll need to apply for a visa (online or at the port of entry) if you're not a citizen of one of those countries.
Applying for a Tanzania Visa
Applying for a Tanzania visa is a straightforward process. You can apply online via the official Tanzania Visa Application System. Simply fill out the application form and attach the required documents. Alternatively, you can opt for a visa on arrival, which is issued at the port of entry. The duration of this visa is determined upon arrival.
Required Documents for Tanzania Visa
Applying for a Tanzanian visa is relatively easy on paper. You'll need a valid passport with a minimum validity of six months after your return date. That's not all. You'll also need to provide a fully completed visa application form, a bank statement showing financial stability, a clean criminal record, proof of accommodation, a letter of invitation from a sponsor in Tanzania, and valid health insurance. Get all these documents ready before heading to the passport office!
Tanzania Visa Processing Time
Patience is key when applying for a Tanzania visa. The processing time typically ranges from five to ten working days. However, this can be extended if there are missing or incorrect details on your application form.
Duration and Types of Tanzania Visas
The duration of your Tanzania visa depends on the type you apply for. 
An ordinary visa (single entry) allows a maximum stay of 90 days, while a multiple entry visa is valid for 12 months, requiring departures from the country every three months.
There are also business visas, transit visas, student visas, and gratis visas, each with their own specific durations and conditions.
Tanzania Visa Fees
The cost of a Tanzania visa varies depending on the type. An ordinary visa costs $50, a multiple entry visa costs $100, a business visa costs $250, and a transit visa costs $39. The fee for a student visa depends on the category and duration, while a gratis visa is free of charge.
Payment Methods for Tanzania Visa Fees
You can pay your Tanzania visa fees using a Visa card, Mastercard, or Swift transfer. Please note that all visa fees are nonrefundable.
Residence Permit for Tanzania
For stays in Tanzania exceeding 90 days, it is necessary to obtain a residence permit, which is initially valid for two years and can be extended upon renewal.
Reasons to Visit Tanzania
Tanzania is a country rich in natural beauty and cultural heritage. From its unique beaches and diverse wildlife to its friendly locals and numerous tourist attractions, there's something for everyone. Whether you're an adventurer, a culture vulture, or a beach bum, Tanzania is a destination that's sure to captivate you.
Conclusion
Navigating the Tanzania visa process may seem daunting, but with the right information and preparation, it's a breeze. So why wait? Start your application today and get ready to explore the wonders of Tanzania. Remember, the journey of a thousand miles begins with a single step… or in this case, a single visa application. Happy travels!