Yoga should be timed around your schedule and your body's natural cycles. Yoga is usually regarded as the best way to begin the day, but other people choose to practice at the end of the day to relieve stress and tension in their bodies and brains. So, what is the best time to do yoga?
More: Yoga vs Cardio for Heart Health. 6 Benefits of Both
The Importance Of Morning Exercise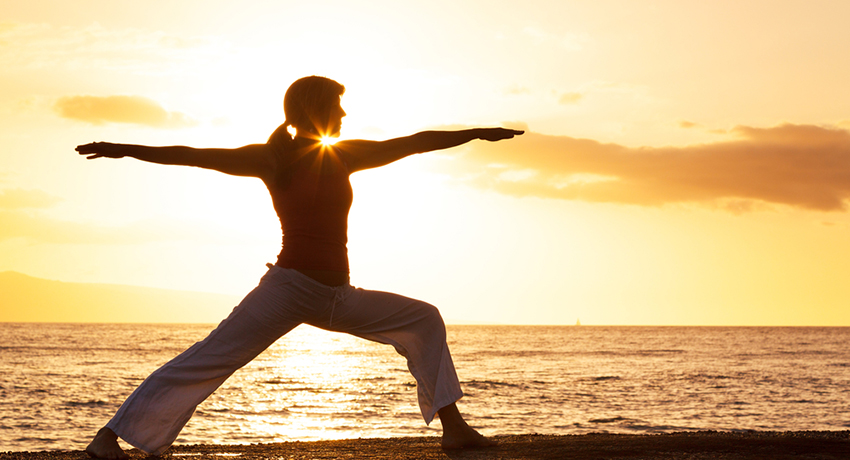 Even though you dread getting up early, the morning is the greatest time to get some work done. If you wait too long to schedule, it is more likely to interfere with the timing of other events and needs to be rescheduled. It is highly recommended to practice yoga in the morning. In addition, you should also practice late into the night. Get your energy up in the morning to enjoy the rest of the day while it's cooler. If you get an early start before six in the morning, your body will surprise you with its pliability and flexibility.
More: Benefits of Yoga vs Gym Workout. 9 Healthy Benefits of Both!
The practitioner will perform light warm-ups and stretches at the outset of a perfect morning yoga session. In addition, a morning practice should focus primarily on energizing postures like sun salutation and other similar movements. This technique is helpful for warming you up, waking you up, and getting you in touch with your breathing. Following a series of standing and balancing positions, you can go on to more advanced poses that will help make your body more flexible and your mind more prepared for the day. After a certain number of days of regular practice, you won't even need an alarm to wake you up.
What are the benefits of yoga? We have collected 9 benefits of yoga that you should be aware of.
The Importance of Evening Exercise
Getting to morning yoga practice on time can be challenging if you are lazy and prefer to sleep late in the morning. If you need at least 1 or 2 hours to get going since you wake up, the morning practice is probably not the best choice.
The perfect evening session should help you unwind and put you at ease. Try to avoid specific postures when practicing yoga late at night. When it comes to evening relaxation, calming poses are recommended.
More: BFF 2 Person Yoga Poses Benefits. Engaging Workout With Your Partner
Practicing particular yoga postures can effectively de-stress at the end of a long day and overcome insomnia in the evening. Establishing a nighttime routine that relaxes both your mind and body can also make it easier for you to get to sleep sooner. You can prepare your body and mind for a restful night's sleep by incorporating meditation into your yoga practice. Yoga has been shown to improve sleep quality.
A routine evening practice can also help break undesirable habits such as mindless munching or watching too much television, which are common after-work activities.
It is essential to know when to eat as well. Figure out when to eat after yoga.
Conclusion
Consistency is essential in any profession. Your body, mind, and life will benefit more and more from regular yoga practice as time goes on. Participating in a yoga teacher training program is an excellent way for those who want to learn more about themselves and their world. Always keep in mind that whether you do morning or late yoga classes, it will only benefit you if you do the proper exercise at the right time with consistency; otherwise, it will be useless.
Frequently Asked Questions
No, but that doesn't mean that you can have a heavy meal before a yoga class. It is good to have light breakfast before the class.
Yes, you can. Moreover, it is recommended to do it in menstruation cycles.