What do yogis eat for breakfast?
Are you a yogi and looking for a healthy breakfast plan? Then you are in the right place. We all know yoga helps us a lot to fight against mental and physical disorders. It brings up mental peace, strength, and flexibility. With numerous benefits, yoga demands a healthy diet full of all essential nutrients and minerals. Breakfast as the first meal of the day is the first step toward a healthy diet plan. A healthy breakfast is full of vitamins, nutrients, and proteins. It start-up your metabolism and give you the energy to focus on all challenges that come your way.
Here we listed out some of the healthy meals that yogis can eat for breakfast.
Eggs
The egg is the most popular meal in breakfast. The egg is the first item that is preferred by yoga instructors for a breakfast. Eggs can be added to the breakfast plan as boiled or fried. A boiled egg is more beneficial than fried as it is cooked without oil. One egg yolk and white contains 70 calories roughly. Egg whites are a rich source of proteins that help you to build muscles and organs. Egg yolk usually contains fats, cholesterol, and calories so they are less likely to eat by yogis. Yogis can have one or two egg whites with a slice of bread in breakfast with a cup of green tea.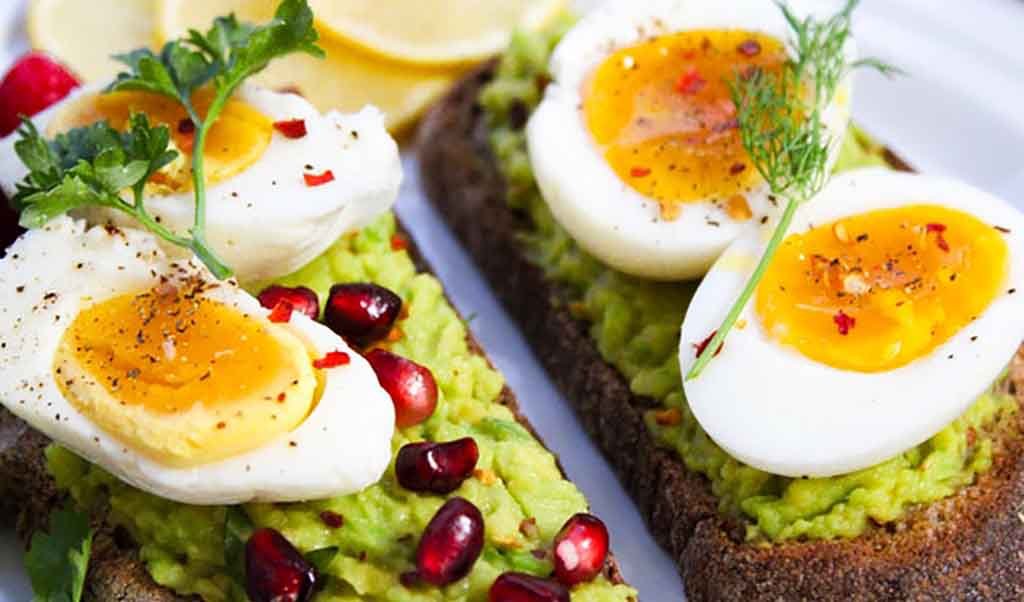 Oatmeal
Oats are gluten-free grain rich in essential proteins, minerals, fiber, and antioxidants. Oatmeal is prepared by boiling oats in water or milk. A bowl of oatmeal with some almonds, walnuts, and honey has enough nutrients to keep you energized for hours. You can also add savory spices like black paper, turmeric powder, and a pinch of salt along with olive oil for better taste. Oatmeal is the best breakfast meal yogis can have as it helps a lot to reduce cholesterol.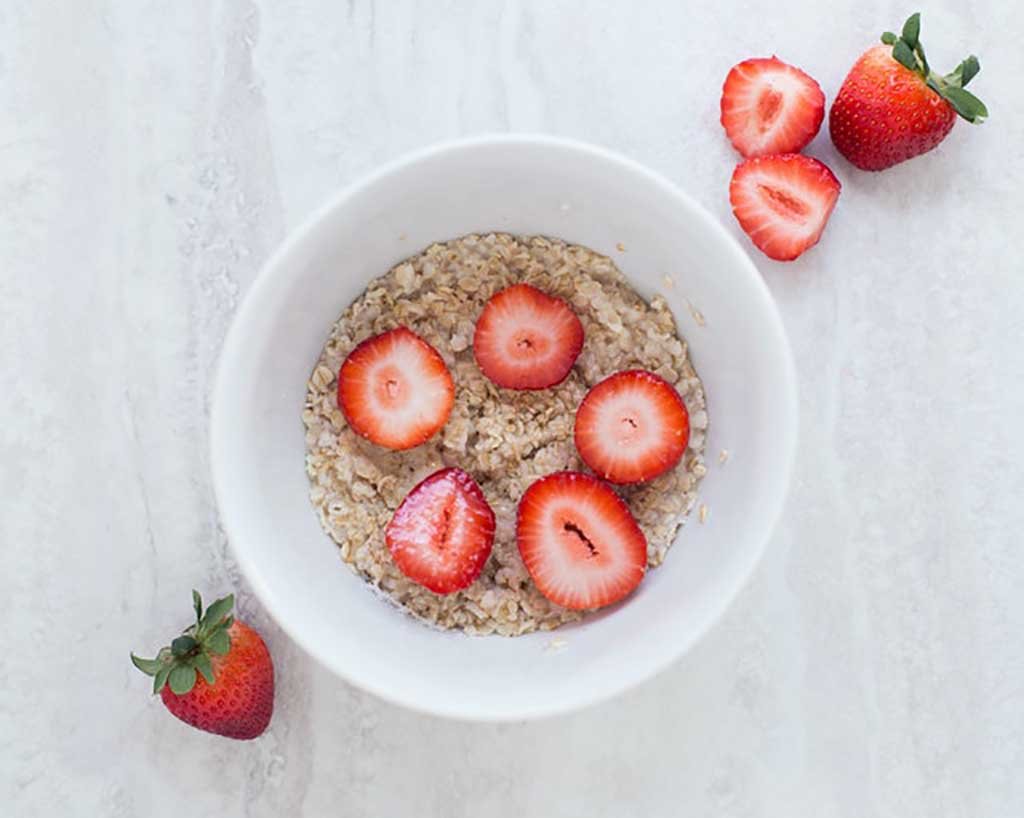 Yogurt
Yogurt is a highly nutrient-dairy product. Yoga instructors prefer yogis to eat yogurt in breakfast as it fulfills 49% of your daily calcium need. Calcium is a good mineral, necessary for making bones and teeth strong enough. A bowl of yogurt with raw honey provides you a good amount of protein, best for weight control. You can add some seasonal fruits to your yogurt bowl for a delicious breakfast. It is one of the quick and easy meals you can have in breakfast with almost every nutrient.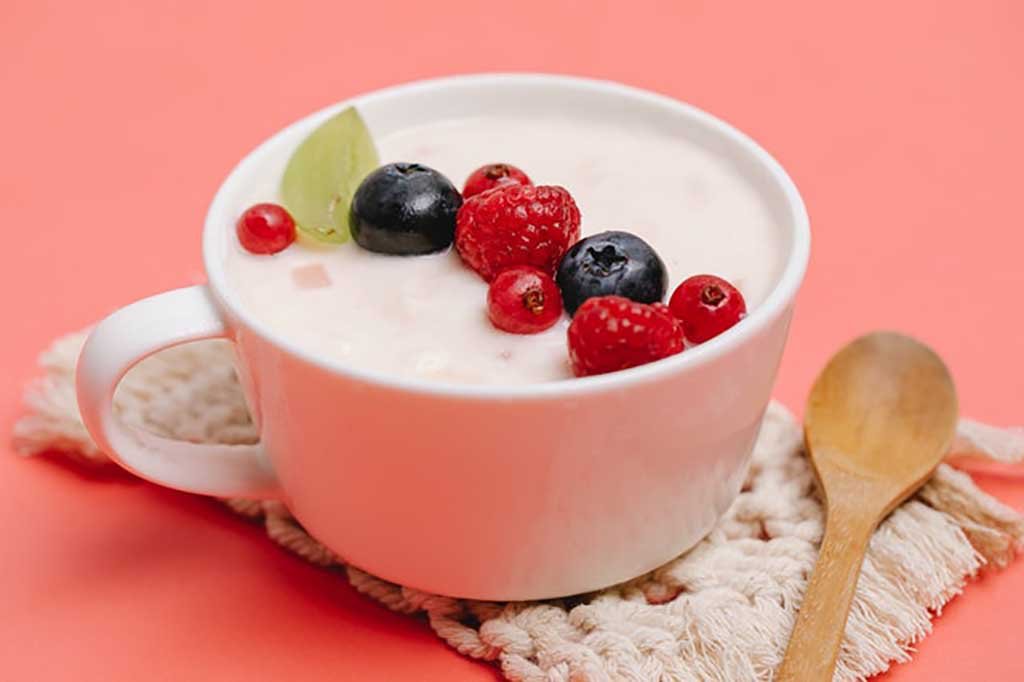 Green smoothie
Green smoothies are a blend of different vegetables and fruits with water. It is the lightest liquid full of vitamins and minerals a body needs on daily basis. Yogis who don't like to have heavy breakfast can go for a green smoothie. Add leafy greens like spinach or kale, fruits apple, avocado, or pineapple, a vegetable like a beetroot or cucumber, and some water in a blender. Mix all ingredients well. Your delicious green smoothie is ready to start a day perfectly.
As leafy greens are low in nutrients, consider the ingredients carefully to make a smoothie with balanced nutrients and minerals.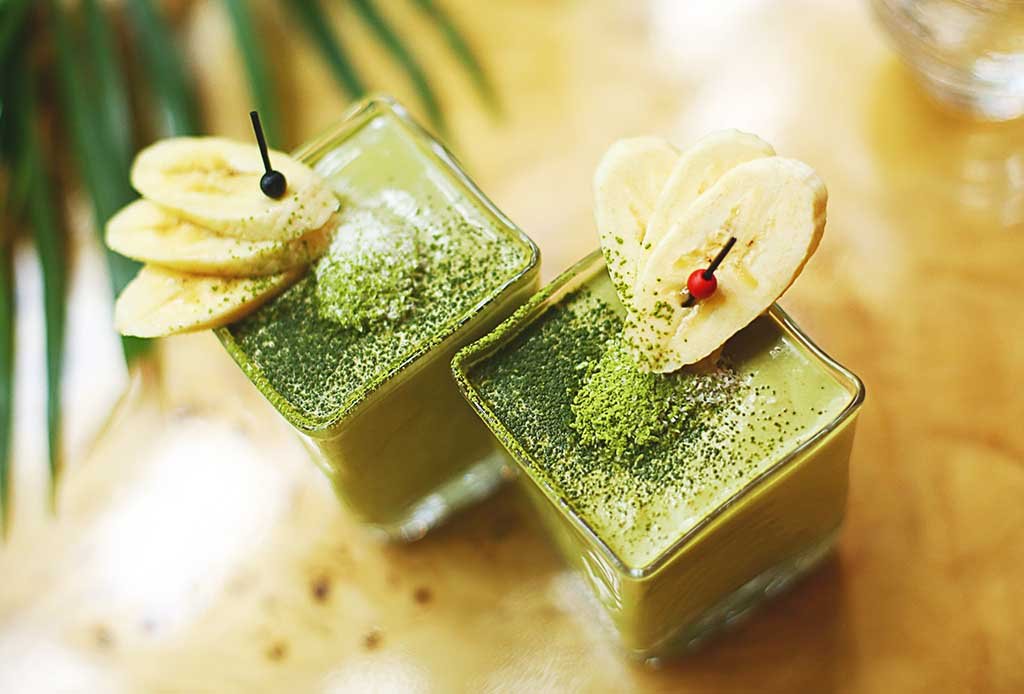 Avocado toast
Avocado is the popular fruit among health-conscious people. A huge amount of multivitamins are packed in a single small fruit. Due to its good taste, it is added to a variety of dishes for more nutrients. If you are a yogi and like to have toast for breakfast, avocado toast is the best replacement for higher-calorie toast. Top up your toast with avocado and fried egg. Add some black paper and a pinch of salt for more flavors. This mouth-watering meal full of healthy fats and proteins is best for yogis to eat for breakfast.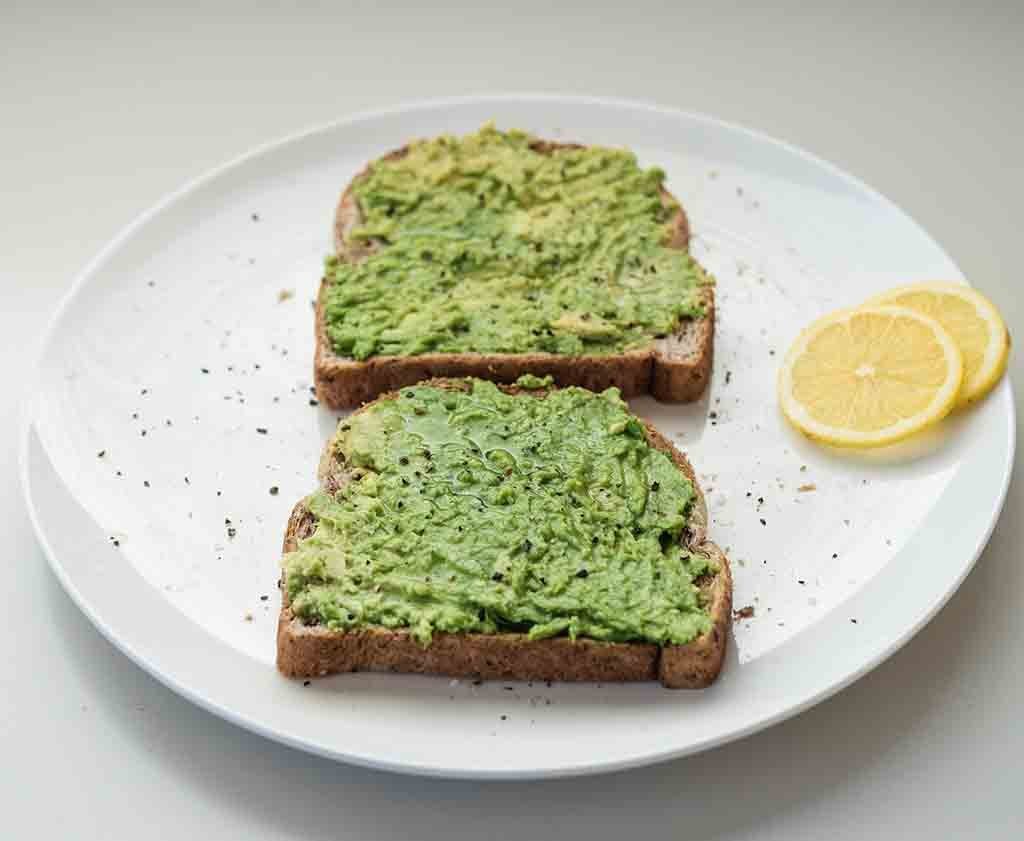 Breakfast salad
Salad is a great meal to start your day with proper nutrients. Breakfast salad is a mixture of different vegetables, fruits, nuts, beans, and eggs. You can have 7 salads with different ingredients and flavors on 7 days of the week. So you will never get tired of having a salad in your breakfast daily. Salad helps you to lose weight, enhance your digestion, and boost up your overall health. Yogis preferred to eat salad for breakfast as it tends to have low calories and more protein, complex carbs, and a touch of healthy fats. While making your breakfast salads avoid fried foods, oil-roasted nuts, or sweetened varieties.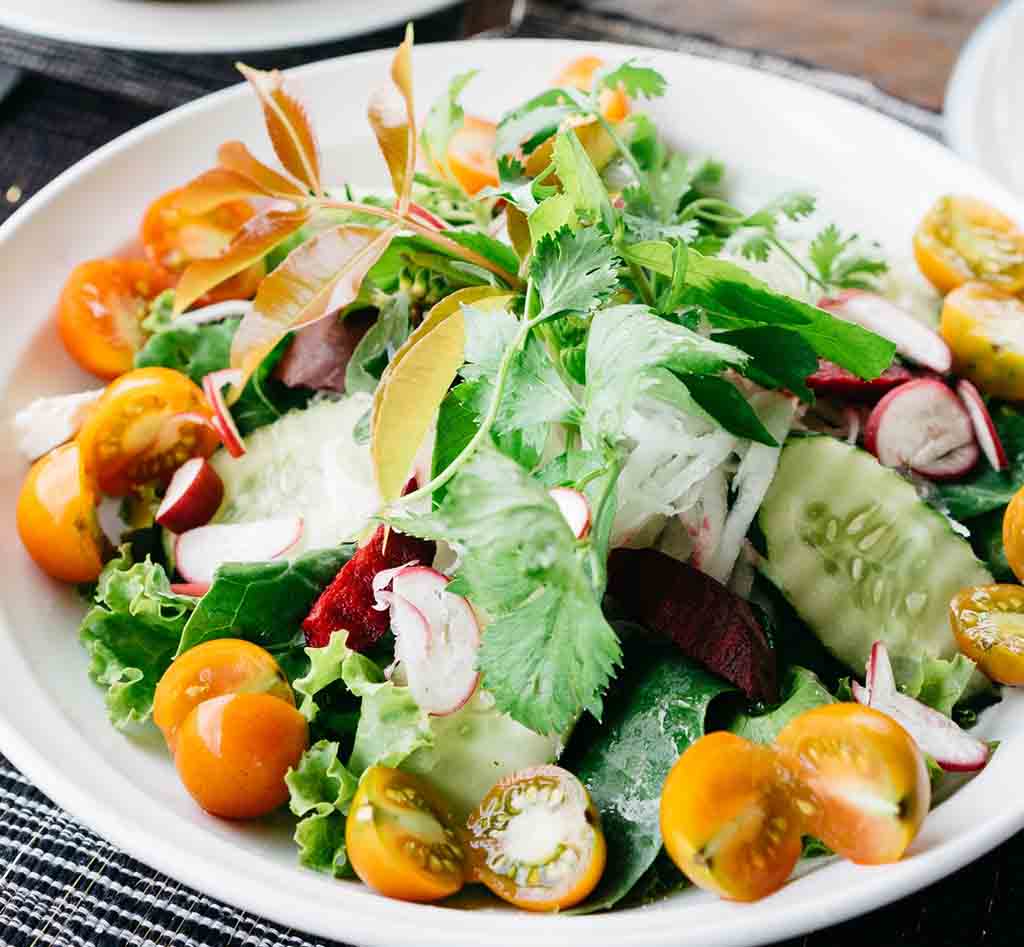 Cereal
Yogis like to fuel up their bodies with a bowl of cereal in breakfast. It keeps them energized for hours because of the high portion of the fiber. You are less likely to experience cravings for unhealthy high-calorie and fat food for rest of the day. So it is the best meal to have for breakfast. Breakfast cereal contains added sugar, so look up for healthy cereal having sugar less than 5 grams and at least 3 grams of fiber. Cereal has less portion of protein, so add up some nuts and seeds on top of your bowl to ensure the proper protein intake.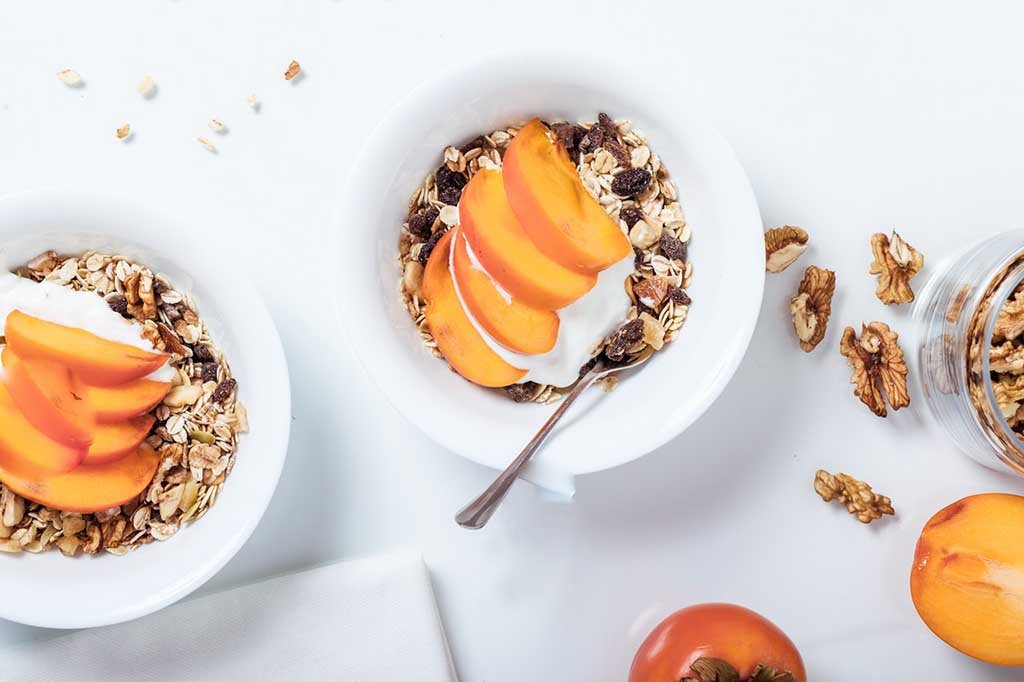 Blueberry muffins
Muffins in breakfast are considered to be healthier than having a pancake. Blueberry muffins are more nutritious and rich in protein than ordinary muffins. One muffin packed with blueberry, some nuts, and honey provides you a good variety of vitamins, proteins, and healthy fat. Blueberry contains fewer calories which makes it best to control cholesterol and weight gain. One blueberry muffin with a glass of sugar-free milk is best for yogis to start their day.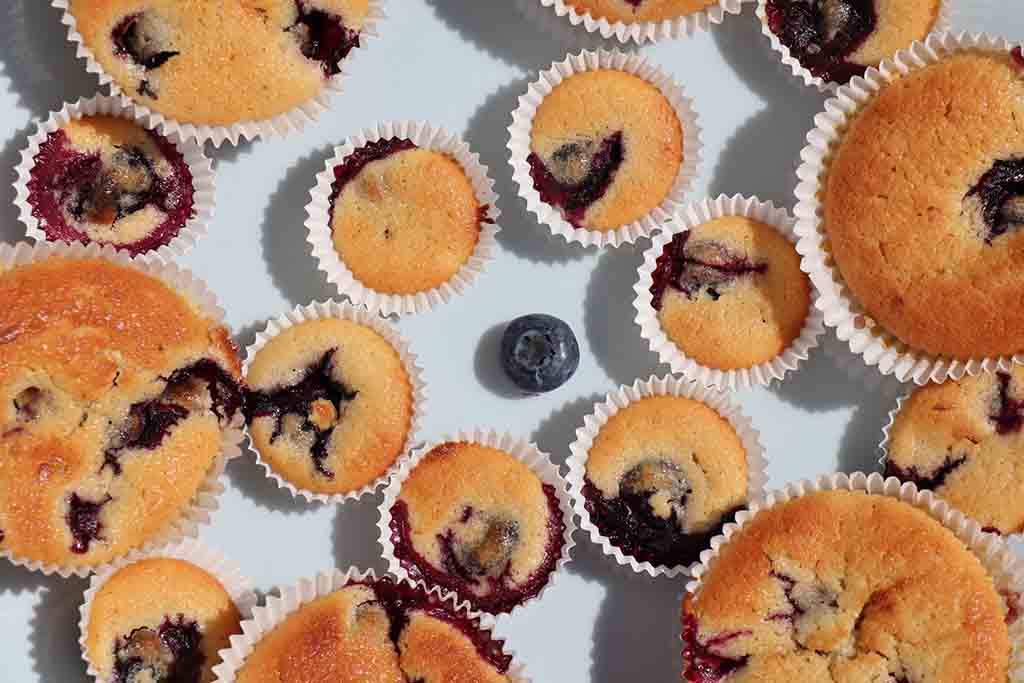 What yogis eat for lunch?
Stomach demands delicious food after spending a hectic day at the workplace. A plate full of vitamins, proteins, minerals, and healthy fibers is enough to boost up your sluggish and tired mood. As yogis are a little bit more conscious of healthy food than others, so their plates must be fill-up with healthy nutrients. Let's shortly discuss what yogis can eat for lunch?
Chicken Grain bowl
Chicken grain bowl is full of farro grains, grilled chicken, toast tomatoes, and cucumber with a pinch of salt and black pepper. It is a delicious meal you can have for lunch. This lunch meal is full of essential nutrients and keeps you full until dinner.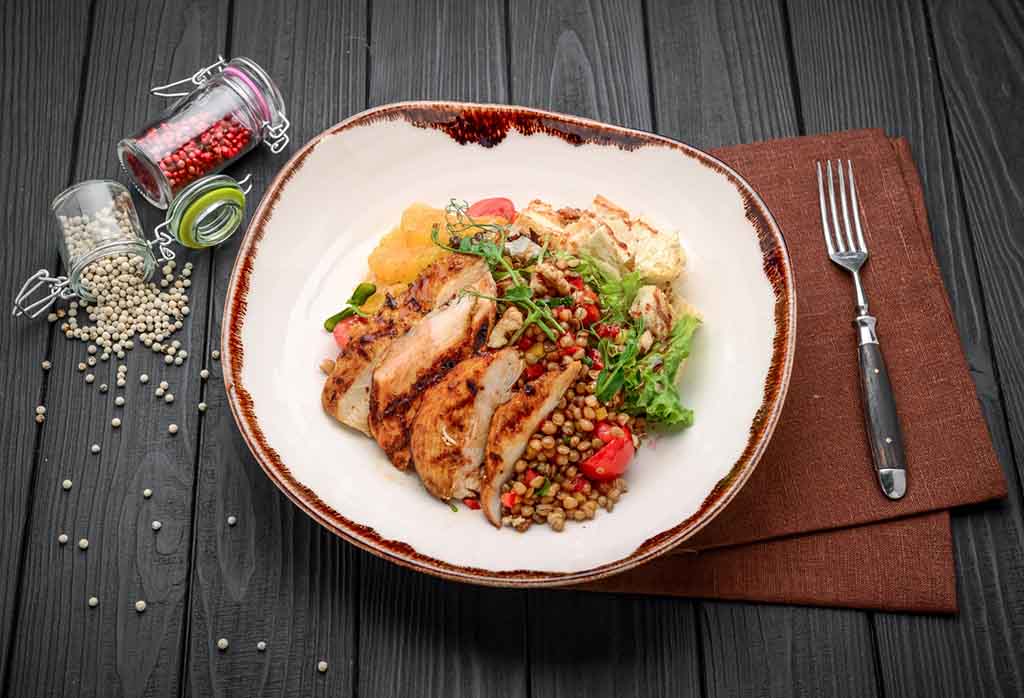 Egg sandwich
Is your fridge getting out of storage and don't have enough ingredients to make lunch? Don't worry here is the easiest and tasty recipe you can make for lunch. Add a hard-boiled smashed egg in a yogurt having salt, black pepper, and drops of lemon juice. Pile up your toast with egg filling and add some onions, capers, and dill for more taste. This sandwich provides you enough energy to pass mid-day hours actively.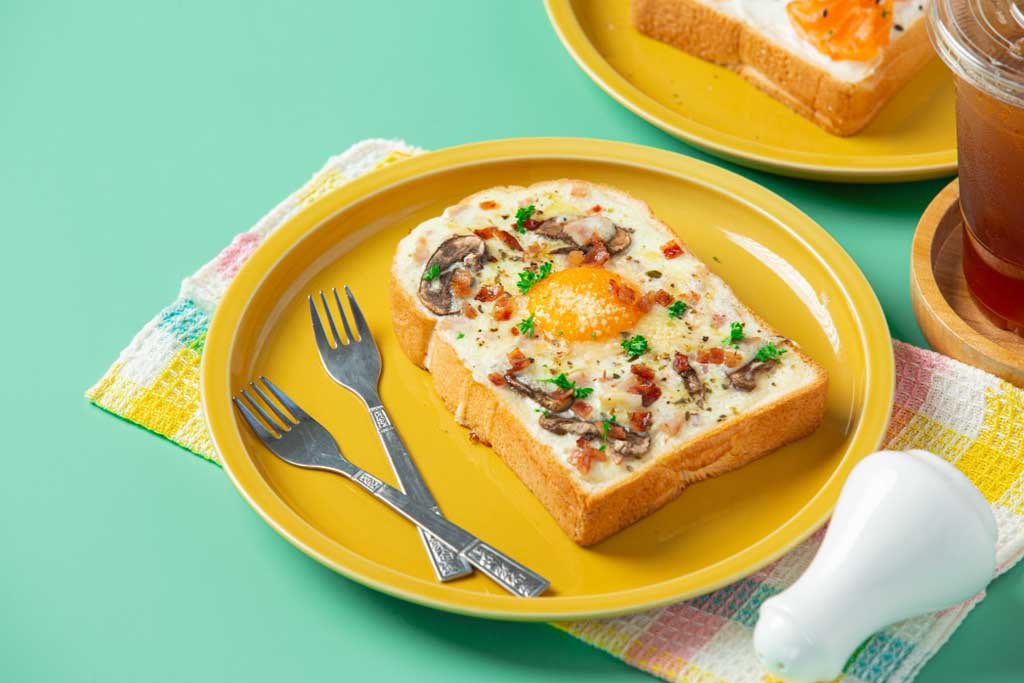 Vegetable salad
Yogis love to eat a vegetable diet as it is rich in protein and essential minerals. Cut the vegetables of your own choice in a bowl. Add a pinch of salt and black pepper for taste and have a delicious lunch.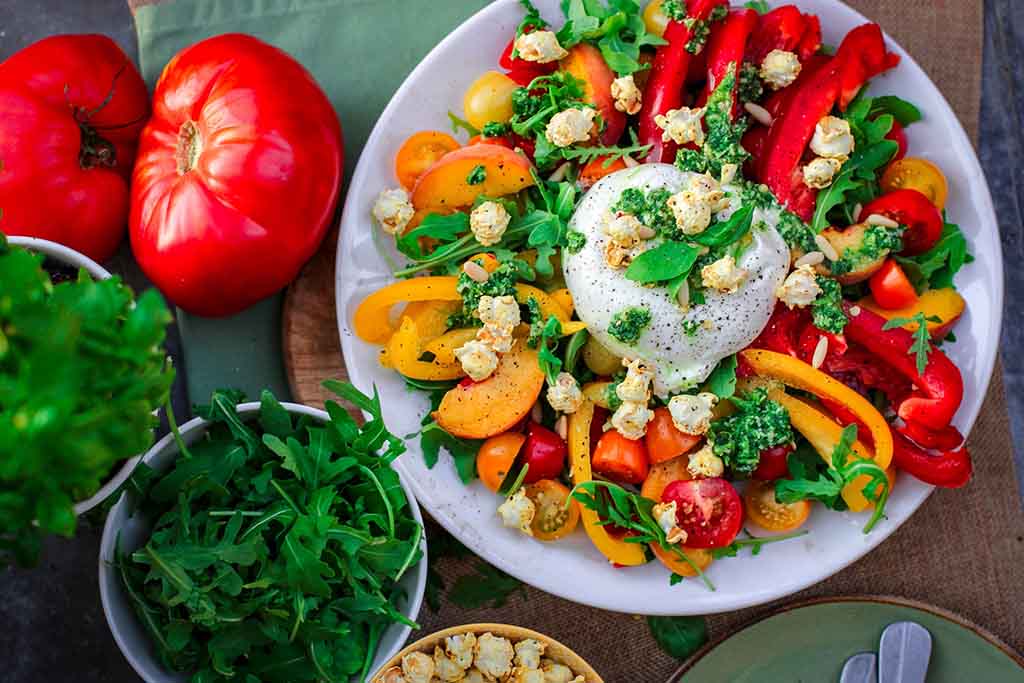 Lunch snack
The timing hours between lunch and dinner are long so it's better to have a lunch snack after 3-4 hours of lunch. So fuel up yourself with a light snack of about 100-300 calories that keeps you fresh. Here we have the top two lunch snacks yogis can have.
Nuts
Nuts contain protein, healthy fats, carbs, and a variety of beneficial minerals. Fist full of nuts goes great for snacking.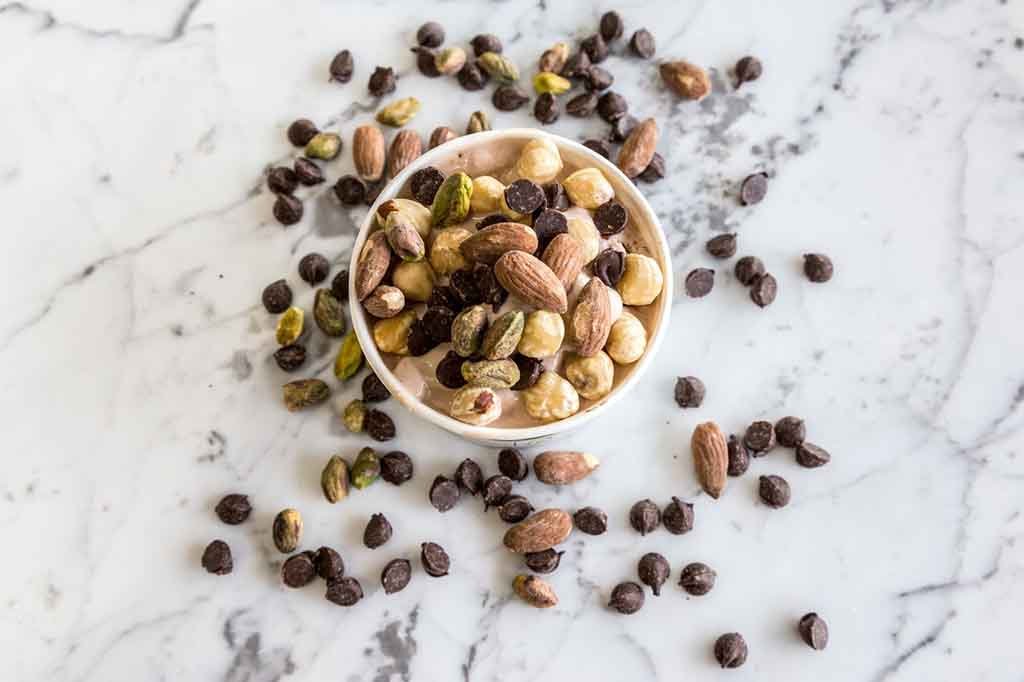 Fruits
Any fruit that you have in your fridge can go for snacking. Fruit like banana is considered the best snack for yogis to work out. Fruits provide a wide variety of antioxidants good for health.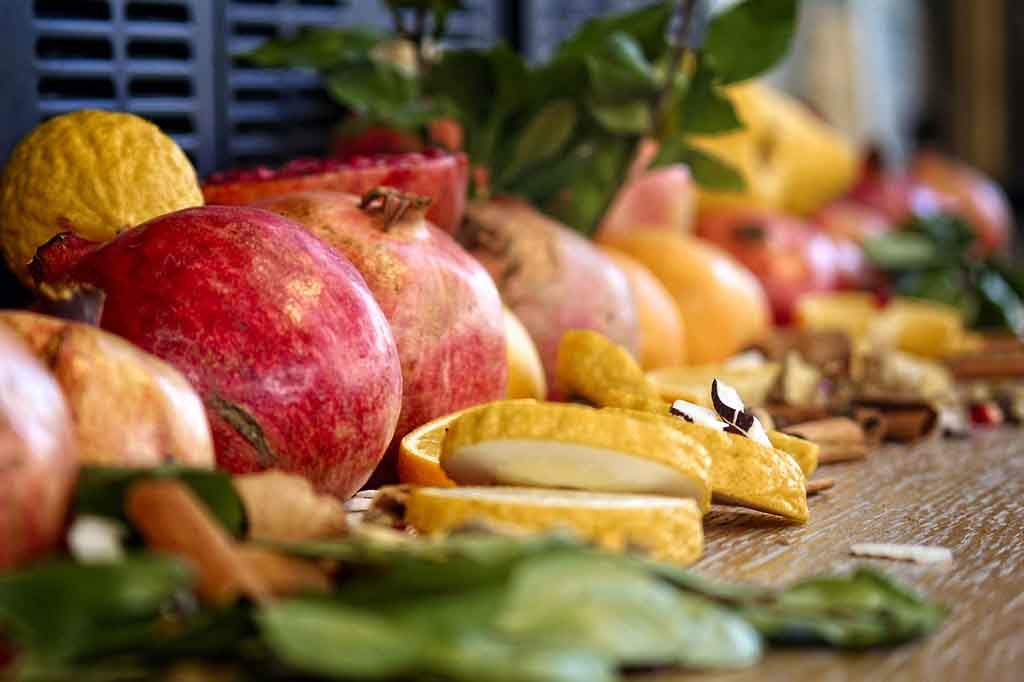 What yogis eat for dinner?
When it comes to dinner, most of you like to have something savory and tasty meal. Such a meal makes your movie nights more enjoyable with delicious bites. Here is one of the best mouth-watering healthy meals yogis can have for dinner.
Cauliflower pizza
Cauliflower pizza made up of eggs, olives, cheese, and broccoli florets is healthy junk food. Heat up chopped cauliflower florets for 10 minutes to dry their moisture. Mix cheese, eggs, and a pinch of salt in a bowl with dry chopped cauliflower florets and spread over pizza dough. Bake in the oven for 20 minutes at 400 degrees Fahrenheit. Top up your pizza with ketchup, some olives, and broccoli and bake for 15 minutes more. Your yummy dinner is ready to eat. This healthy meal full of nutrients keeps you full but not heavy and energized.
Conclusion
Healthy food is the first step toward a healthy life. In this article we discussed in detail what do yogis eat for breakfast, lunch, and dinner. Give your feedback and comment below. We are looking forward to answering any query related to healthy eating. Eat healthy live healthy.