Ayesha Curry, the famous actor and author of many cookbooks with Jamaican roots, has passed through her weight loss journey during the Covid quarantine period. She is the wife of NBA star Stephen Curry, is a mother of three, and owns a restaurant. The TV personality lost 35 pounds after the fitness journey.
Weight Loss Journey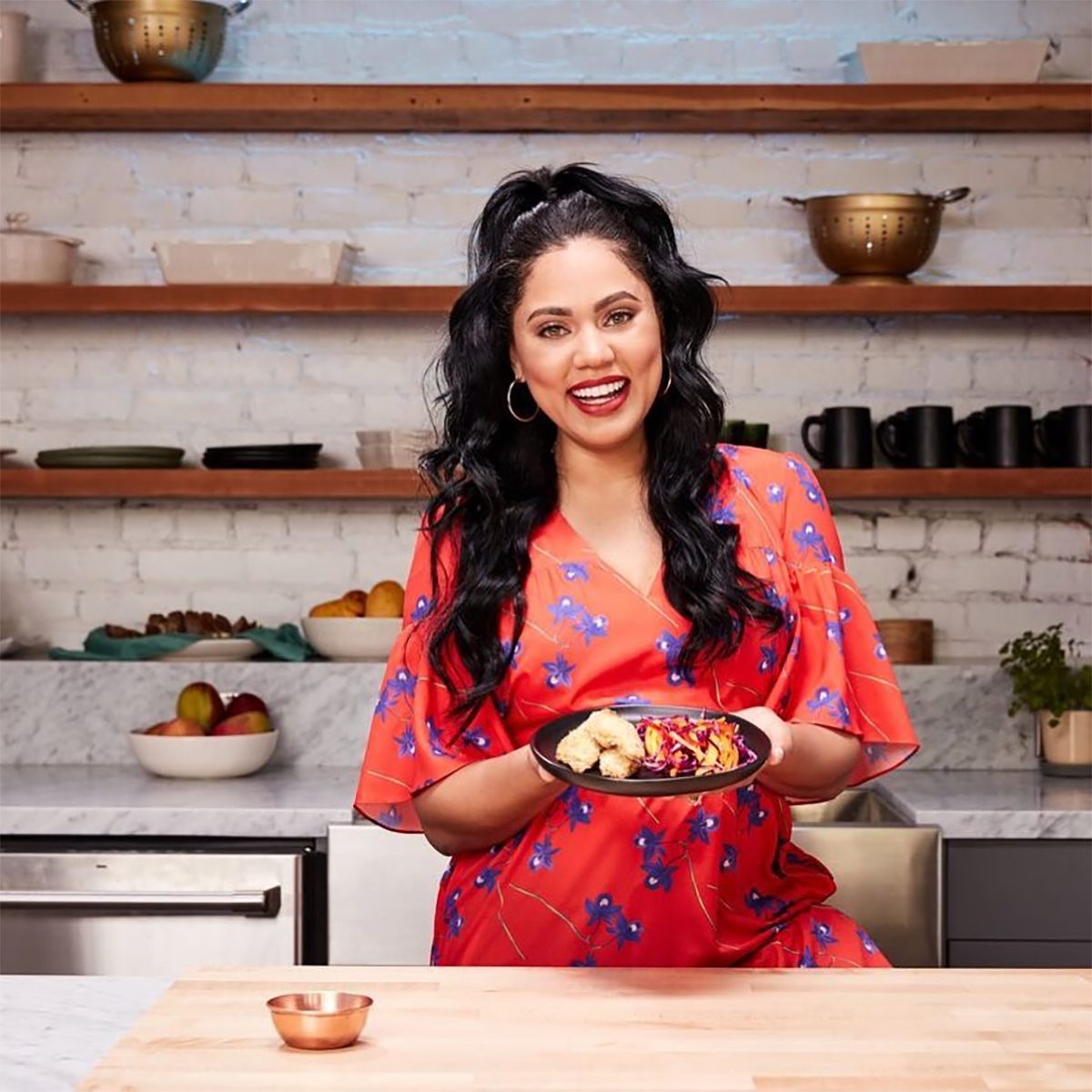 The 33-year-old cookbook author, when sitting at home in lockdown, decided to focus on herself. She set herself the target of losing weight.
"I started my fitness journey because I wanted to be strong and healthy for myself and the people who depend on me,"
How did Ayesha Curry Lose Weight?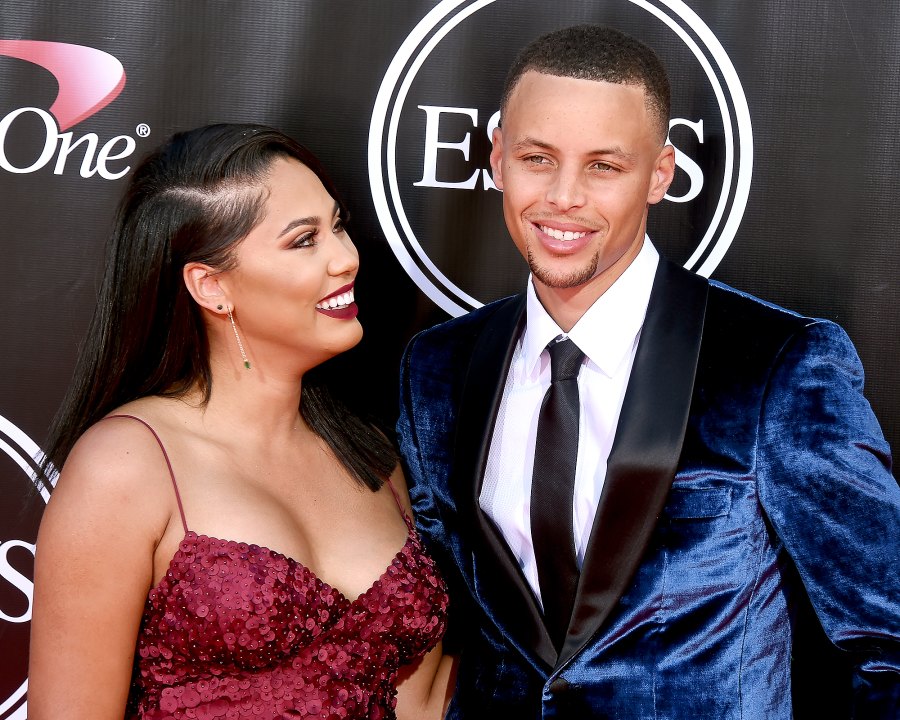 Ayesha Curry decided to incorporate healthy habits into her lifestyle. She told Yahoo Canada Lifestyle that her journey began with a partnership with Fitbit. She bought a premium subscription to the famous fitness app.
"My career is in food, and I'm a firm believer in eating what you love. I'm not a dieter. For me, it was really about learning how to exercise portion control and living that 80/20 life,"
Ayesha Curry shares a few tricks of how she made it. For example, drinking about 1 lt water before noon or not eating at lunch before training sessions.
Ayesha Curry Diet Plan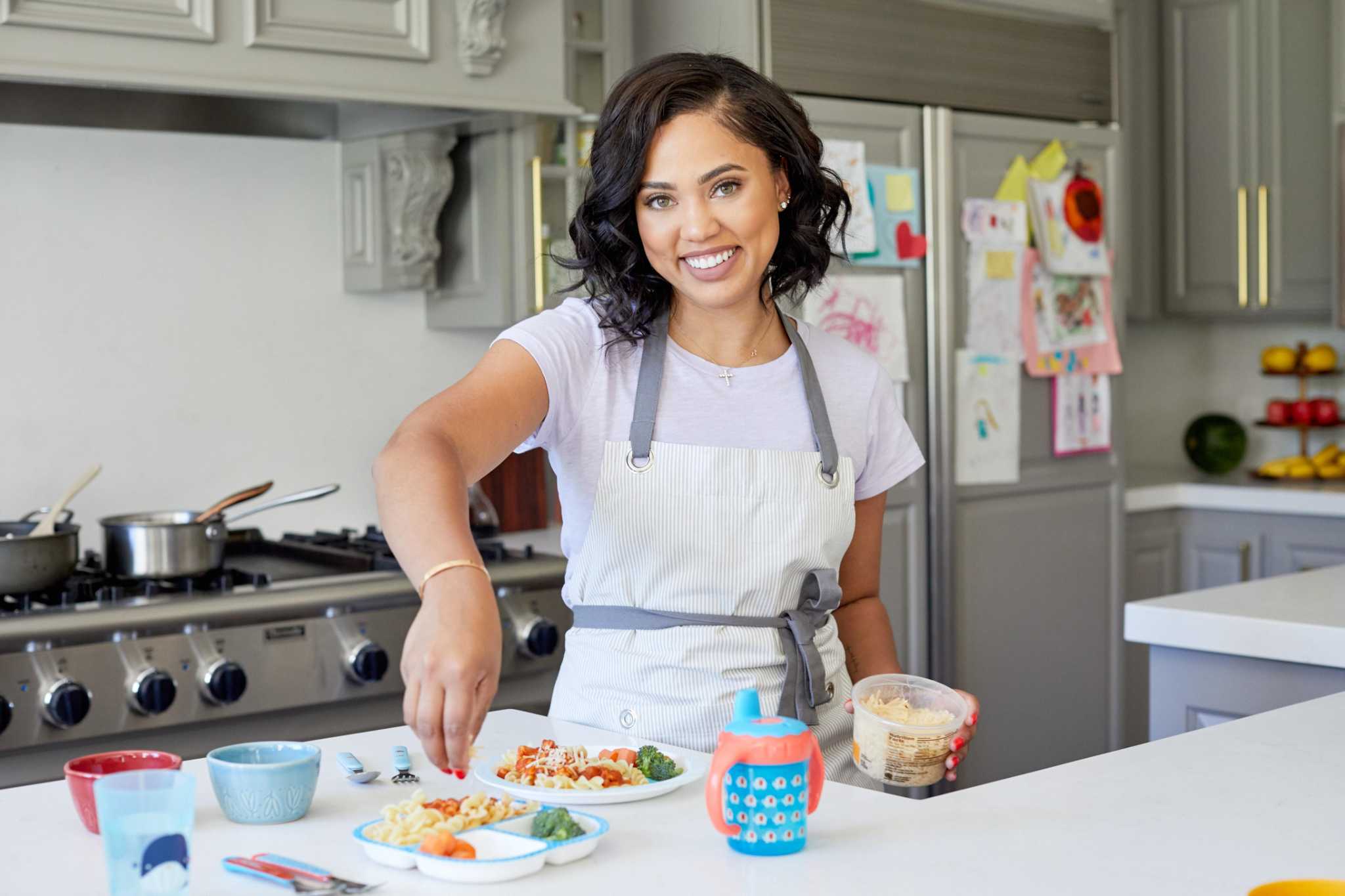 Ayesha Curry has healthy recipes for breakfast, lunch, and dinner. That's what she ate and drank during each meal. She changed her meal menu when starting her weight loss journey. The key to changing her entire diet was the switch to Jamaican nutritious meals.
"I do a lighter breading using panko instead of regular bread crumbs, and whip up a super-fast and fresh tomato sauce for the topping."
Coffee breakfast
She abstained from eating breakfast on working days. Just a morning cup of coffee prepared with special receipts is good.
"If I'm intermittent fasting, I'll do it with a little bit of coconut oil, grass-fed butter and some MCT oil, which is for your brain fuel and so that you can function."
As for weekends, she has her own receipt as well.
"I love a good smoked salmon scramble. It's something that I put in my first cookbook 'The Seasoned Life' and I still eat it to this day," she said, adding that she slow cooks the scrambled eggs and adds in a bit of dill, salt and pepper before tossing the smoked salmon in at the very end. To stay hydrated throughout the day, Curry loves to sip on hot water. "I'm not a huge fan of ice water. I don't know why."
Lunch
It was not so easy for her to find time for lunch. She had a busy schedule and she didn't eat so much at lunch hour. However, if she had some time, she had lunch after the workout. Ayesha Curry preferred to have a spinach salad made with seafood such as salmon or tuna – seared protein.
"I love a good poppyseed dressing on my salad, a little bit of red onions in there, dash of salt and pepper, alongside some sort of chocolate protein shake,"
In addition, Curry ate banana chips, cucumbers, or carrot sticks.
Dinner
"My absolute favorite meal to cook is oxtail rice and peas and fried plantain,"
In spite of the diet, she likes to pamper herself with some delicious food like ketchup chips and donuts. That is not good for the weight loss process, though the cookbook author noted that it was hard for her to avoid everything that she loved to eat.
Ayesha Curry Workout Session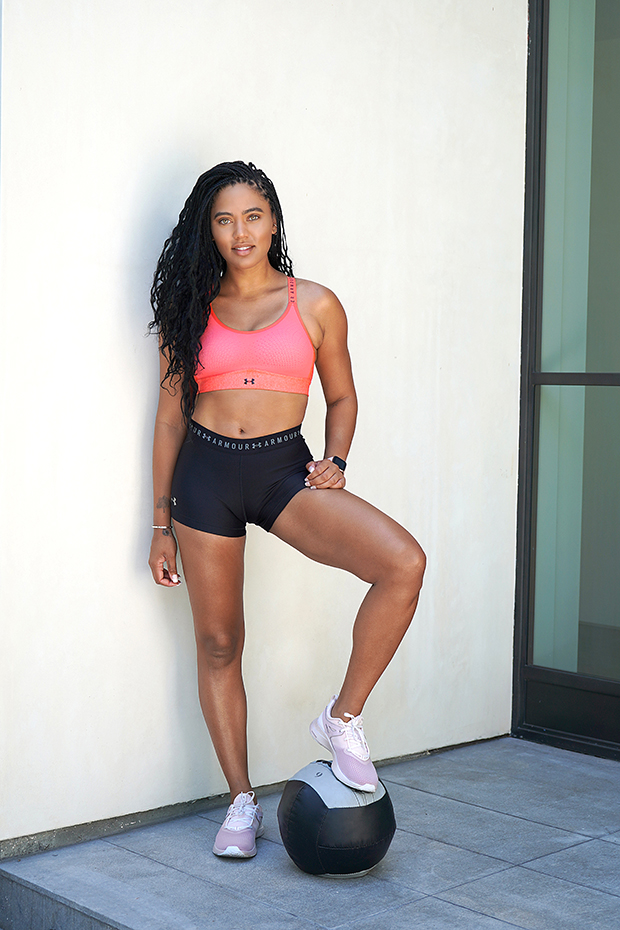 The NBA star wife didn't need much for her workout sessions. She didn't need a rowing machine or to go to a fitness club for that. She needed some simple stuff.
"Get yourself some simple equipment, such as two and three-pound weights, resistance bands, a good, cushy mat, and a bench or chair. I'm very into bodyweight, so I don't need much, equipment-wise."
Ayesha Curry did HIIT cardio and floor exercises. However, that was not all. She also rode a bicycle and involved her husband and kids in the process.
"Even the kids will get in on the workouts sometimes! It's kind of like summer camp with Stephen and I both home, so we try and keep the kids active."
In addition, she did paddle boarding with her husband and played golf.
Ayesha admits that when she was free, she spent time reading a vast library workout content that helped her to plan her training sessions well.
"I don't think there's any formula that works for everyone, but I do believe that creating time for yourself to exercise is never time wasted,"
Before and After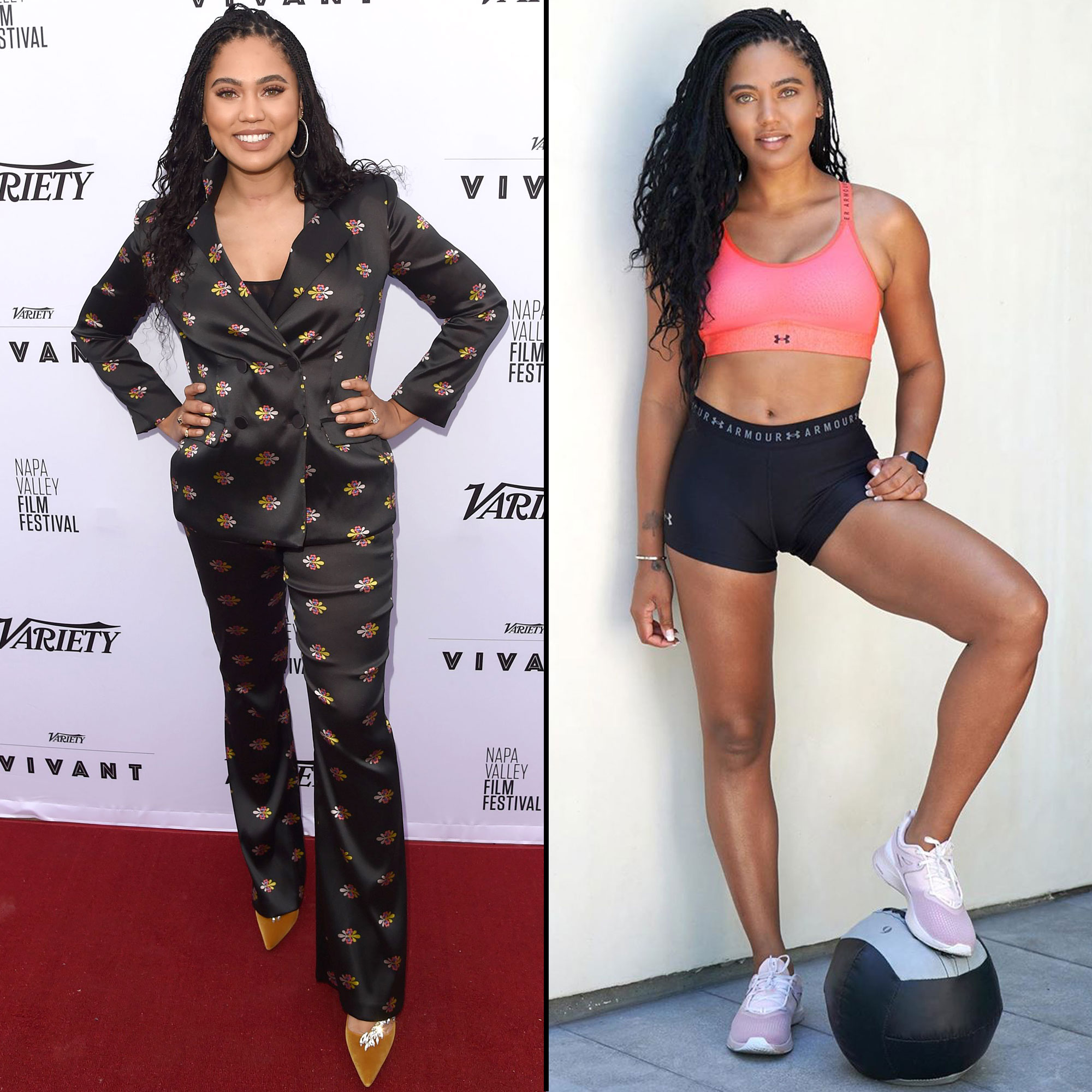 A healthy lifestyle brought her mental clarity and best shape.
"I feel like I'm in the best shape of my life. I find that I'm happier when I work out and so I do try to work out at least five days a week."
Height and Weight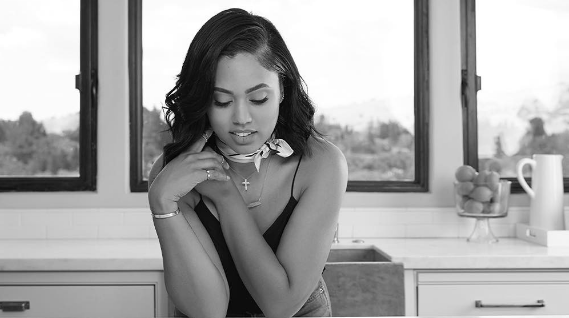 Ayesha Curry is 173 cm tall and weighs about 155 lbs after weight loss.
Conclusion
Ayesha Curry managed to lose 35 pounds! She did it in her own way. Her own diet plan and workout helped her reach her goal. Some people gain weight in the lockdown regime, while Ayesha managed to lose it and feel much better.
Are you inspired by the story? Then start your own weight loss journey today!