The New York rapper Action Bronson. The rapper's real name is Ariyan Arslani. The famous cook and podcast host of a cooking show started his career working in restaurants in New York. He has his own show that is called "F–K That's Delicious."
The famous cook and rapper now amaze us with other powers. He decided and managed to shred about 150 pounds of weight. This incredible weight loss journey surprises everyone.
Let's figure out how Action Bronson weight loss came true.
Weight Loss Journey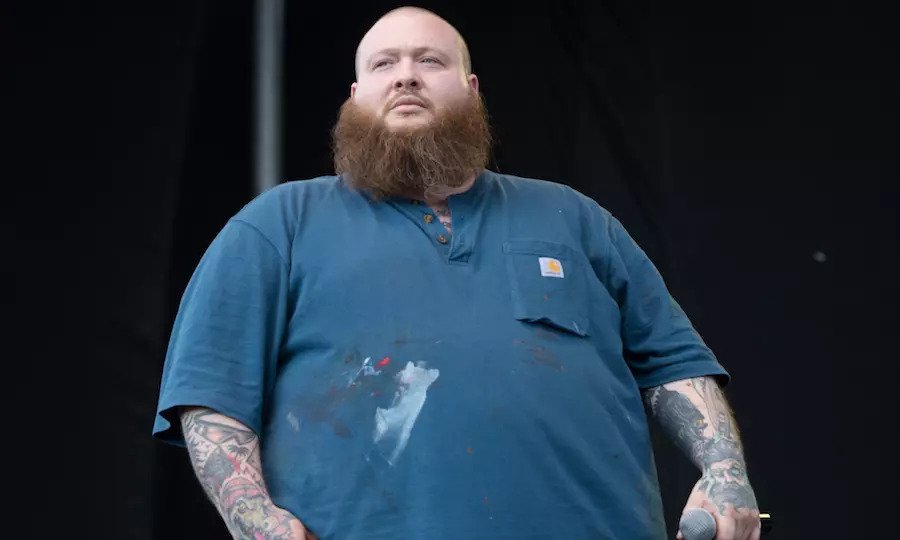 Bronson mentioned in an interview with Men's Health that he was heavy his whole life.
"This journey started way long ago… I was born heavy. I was a heavy child. This transformation was long overdue."
Bronson's weight was about 400 pounds when he decided to go in to lose weight.
The 37-year-old rapper Bronson gives credits to the birth of his son in 2019. He said that it is inspired him to go on a weight loss journey.
Of course, such a decision begins with a strong will to change something in life.
"It wasn't going to happen unless I made that decision myself, and, you know, it takes some soul-searching and some shit to really bother you. Like something that really gets under your skin to make that change. That happened to me."
The reasons behind the body transformation decision are also connected with diseases that he had with his previous eating habits.
"There was a lot of shit like prediabetes, eczema, asthma, all kinds of fucking dumb stuff that I had given myself."
"It was a long time coming. I'm happy that it happened now because if it didn't happen, it would have been something else. I would've been in the grave or somewhere else. Who knows where they would've put me," Bronson told Joe Rogan when invited to the podcast show.
How did Action Bronson Lose Weight?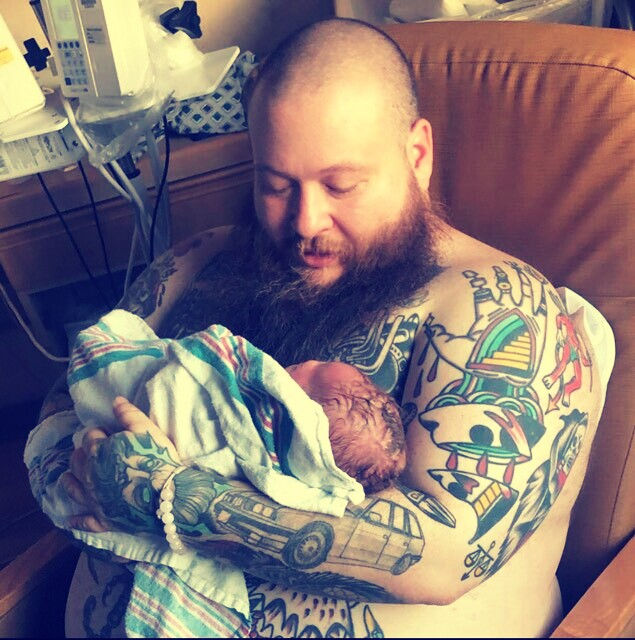 Losing weight requires hard work and patience that famous rappers and chefs showed to the world. However, a supportive friend and a good coach are very important as well. Such a good friend is СС Sabatia, the famous former Yankees pitcher.
Bronson and CC Sabathia started training together. Bronson appreciated his friends' efforts and shared that in a talk for Interview Magazine:
"You're part of the catalyst to this transformation. If we didn't have that conversation, I probably wouldn't have ever come to the gym… you were absolutely right. It's hard to take that first step. When I finally did, it was on. I haven't looked back since."
Action Bronson Diet Plan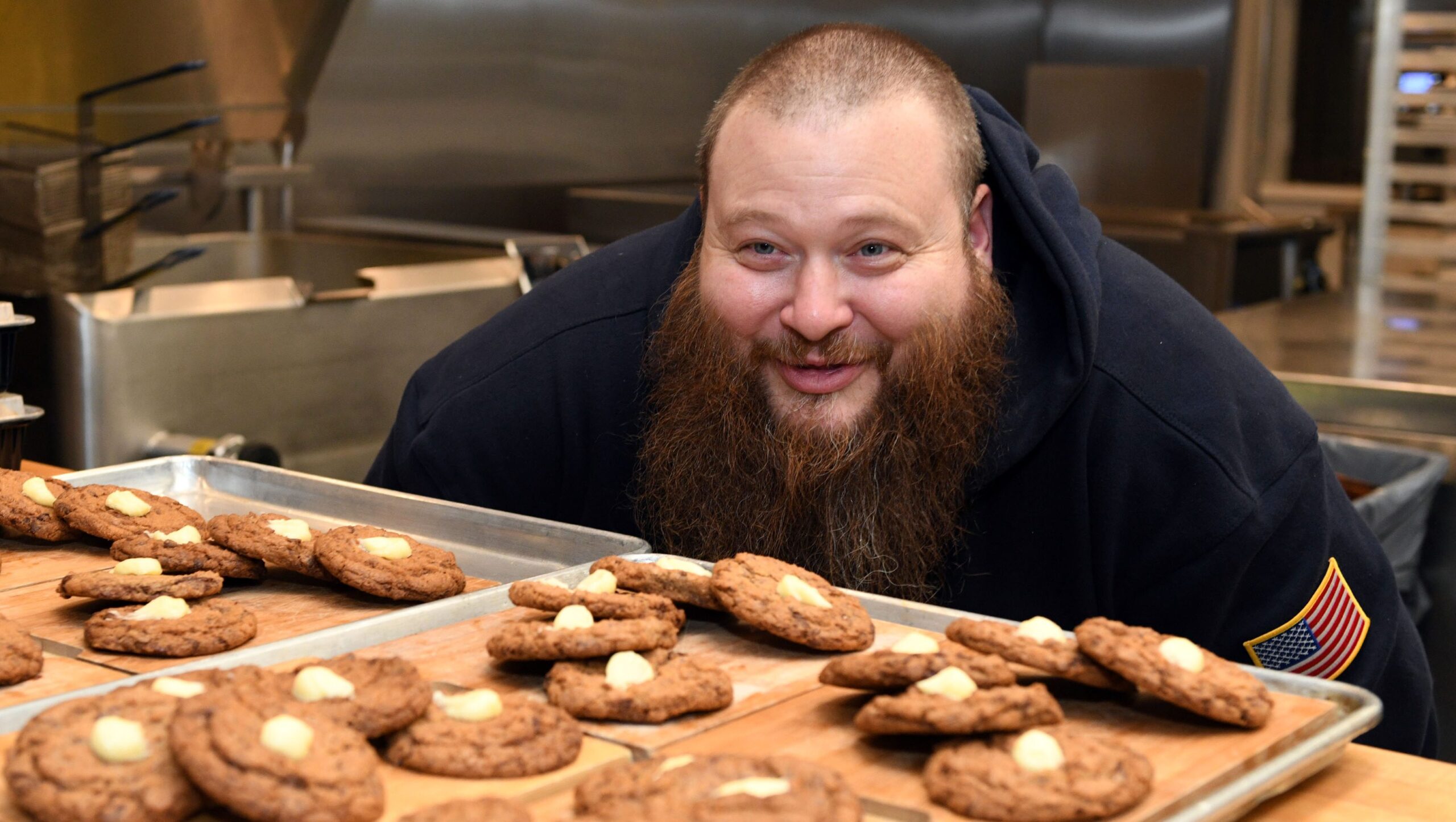 Before the weight loss, there was no controlled dietary requirement. He explained
"I was eating like I was a child, like I was a growing boy, anything in sight," he said at the work/play studio he maintains in an industrial building in Greenpoint, Brooklyn. "I felt good, but I knew I wasn't in a good place. I could barely fit in this chair. My stomach would catch on the sides."
That was the reason why he got so fat and heavy. With the lifestyle change, he came up with new healthy diet requirements. His new portion control diet helped him a lot with his body transformation.
He had to give up eating food with a lot of calories. This kind of stuff was actually a kind of a signature in his cooking show. However, Bronson now went in favor of more protein-heavy food such as protein shakes, eggs, and chicken.
He revealed in his interview to Men's Health that most days, he wakes up at 4.30 early in the morning. For breakfast, the famous cook started to eat a protein shake made with 2 eggs, 3 egg whites, a piece of sprouted rye bread, and an avocado. After having such breakfast, he goes to his training sessions with the coach.
As a matter of fact, Bronson realized that after he started losing weight following the new requirements, he became "more interested in food now than ever" as now he was more concentrated on the nutritional value of the meals he had.
Bronson's diet also included broccoli and, some smoothies, branched-chain amino acids.
Bronson About Surgery
In his interview with Joe Rogan, Bronson expressed his opinion about surgeries:
"…I would never do that. That was just never in my cards. That was never for me. Hell no, because I knew I did this to myself. I had to fix it, and I'm dedicated."
Action Bronson Workout Session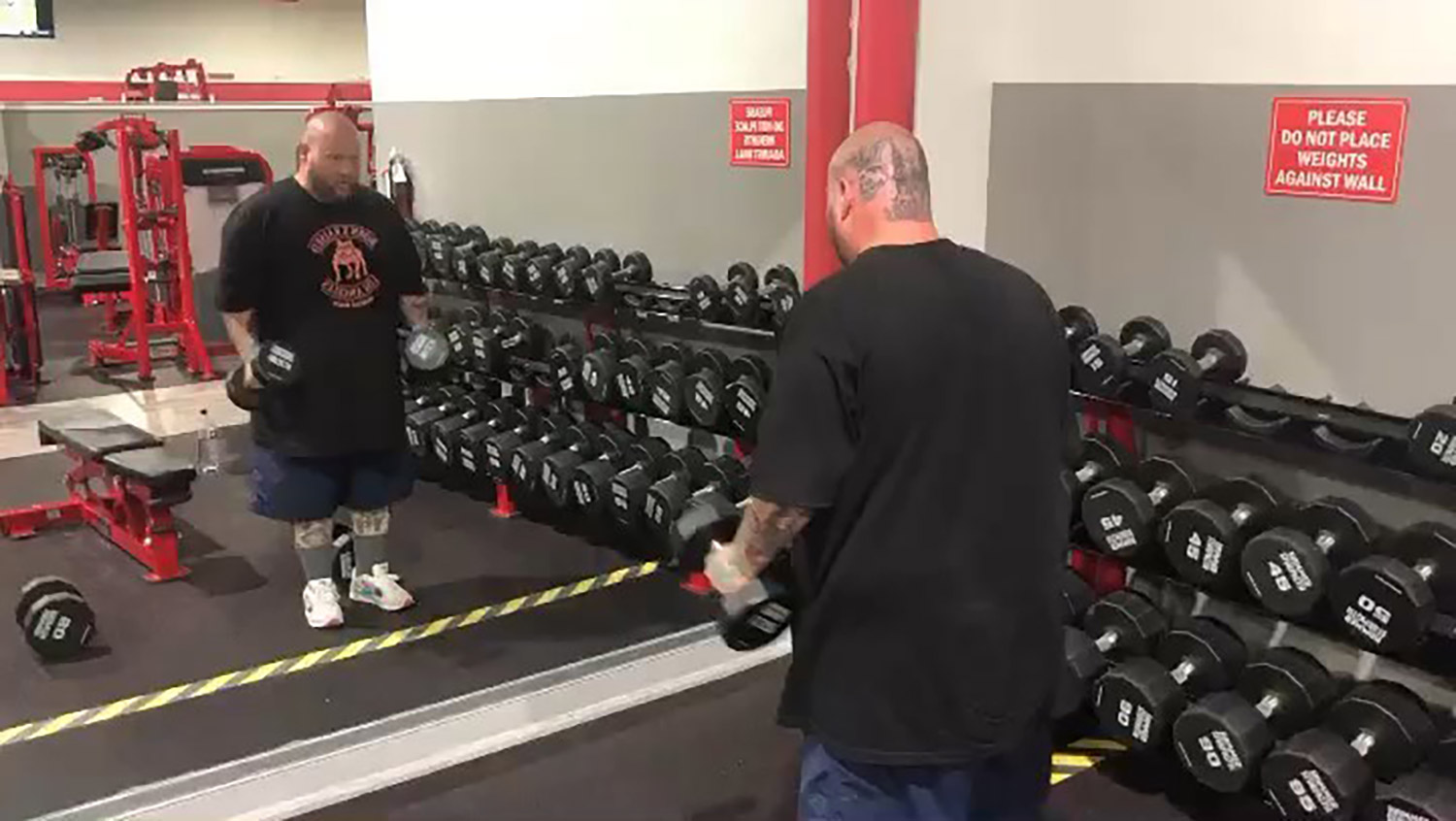 Action Bronson took a personal trainer Dave Paladino for workout and training sessions. The intense routines of workouts include HIIT workouts and lifting heavy weights.
Besides, the sessions include boxing as well. The training consists of 45 minutes of boxing and heavy lifting with 50 pounds balls.
The rapper Action Bronson also likes to surf. One morning he went to the water early in the morning, about 7 am. He spent a lot of time paddling on waves on a bodyboard in East Rutherford, NJ.
Before and After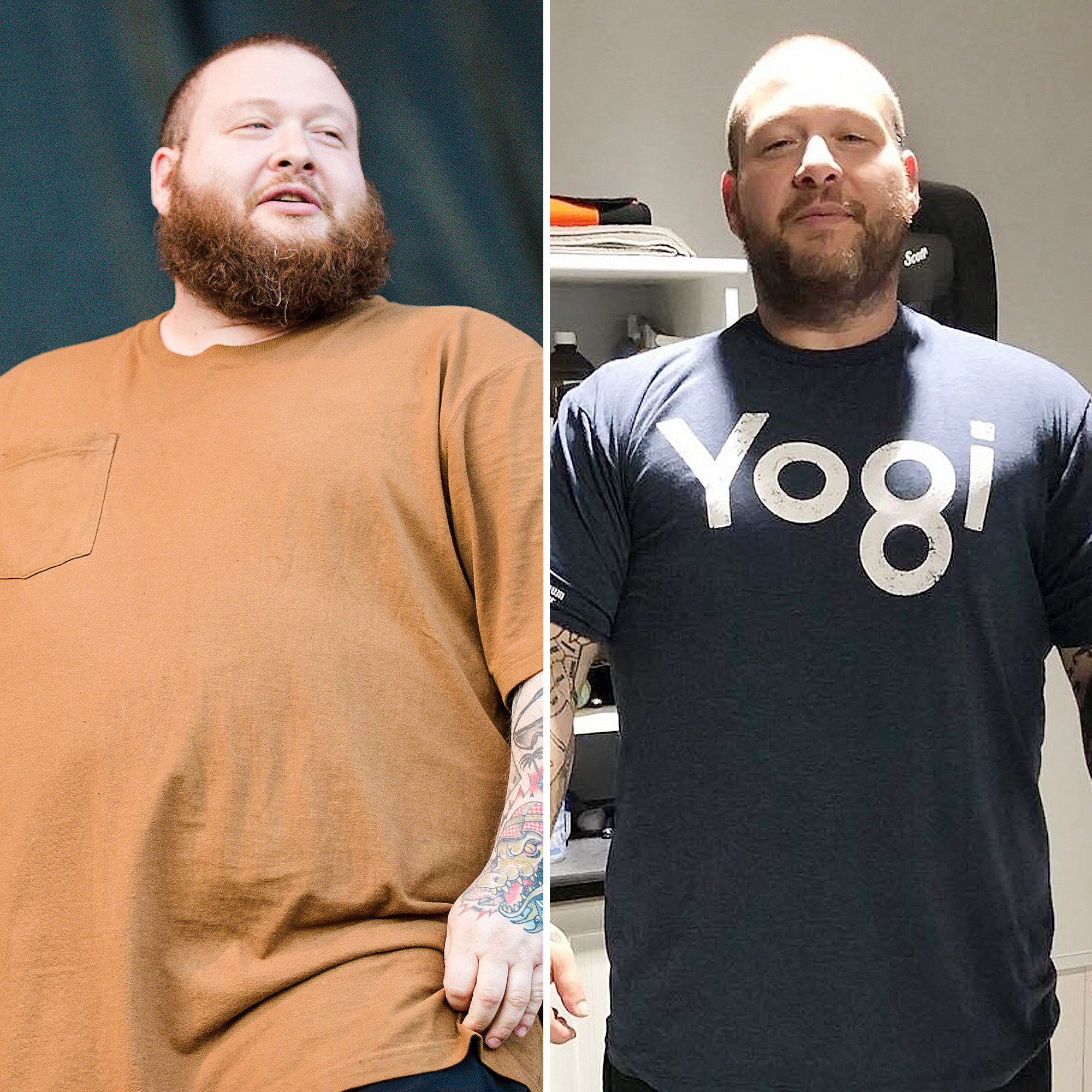 Having lost a lot of weight, Action Bronson feels great and is ready for his first concert after the lifestyle change. The rapper wrote:
"FEELING STRONG. CHIPPING AWAY LITTLE BY LITTLE. NEVER GONNA STOP. GETTING READY FOR MY FIRST CONCERT BACK. CONEY ISLAND AUGUST 21st BE THERE OR BE SQUARE." Men's Health reported.
Many of us are immensely impressed with what Bronson did. Though the response from Joe Rogan, the famous podcast host, was the most enthusiastic one:
"My brother, you look fucking fantastic! Such an inspiration for people to see that incredible thing are possible when you dedicate yourself and harness your discipline," Joe Rogan wrote.
Now he is happy.
"It's hard to take that first step. When I finally did, it was on… I haven't looked back since. So, to be honest with you, I'm happy with everything." Bronson told Interview magazine.
The weight loss journey appeared to be not only just getting rid of being overweight but also putting everything aside and understanding the value of life.
"So this forced stoppage (from the pandemic) allowed me to really reassess my happiness, and I've regained everything. It's not just f—king work, work, work, next thing, next thing, next thing," said Bronson to Joe Rogan.
Посмотреть эту публикацию в Instagram
Action Bronson Height and Weight
"I'm known to fall off the wagon," joked the rapper.
Now, after the weight loss journey, the "F–K That's Delicious" chef weighed 230 pounds, and the height is 1.74 m.
Conclusion
The rapper's weight loss was a good example of how a man can change his life by changing body weight. It is indeed a good example that incredible things may happen. The famous cooking show chef shred about 160 pounds of fat! He still continues to lead a healthy lifestyle with workouts and diet.
Do you need to do shred pounds? Start to hit the target from now.