Choosing the right hot yoga shorts is essential to stop yourself from overheating as well as preventing chafing and accidents while moving. Hot yoga, particularly Bikram, has been around in popular culture since the 1970s, and the biggest challenge facing people practicing it is to keep cool.
Nowadays Hot Yoga is very popular because of its benefits. Since the rooms are regularly kept at over 100 degrees, with at least 40% percent humidity to promote sweat, blood movement, and endorphin release, your choice of shorts should keep you cool and able to exercise for longer.
What to Avoid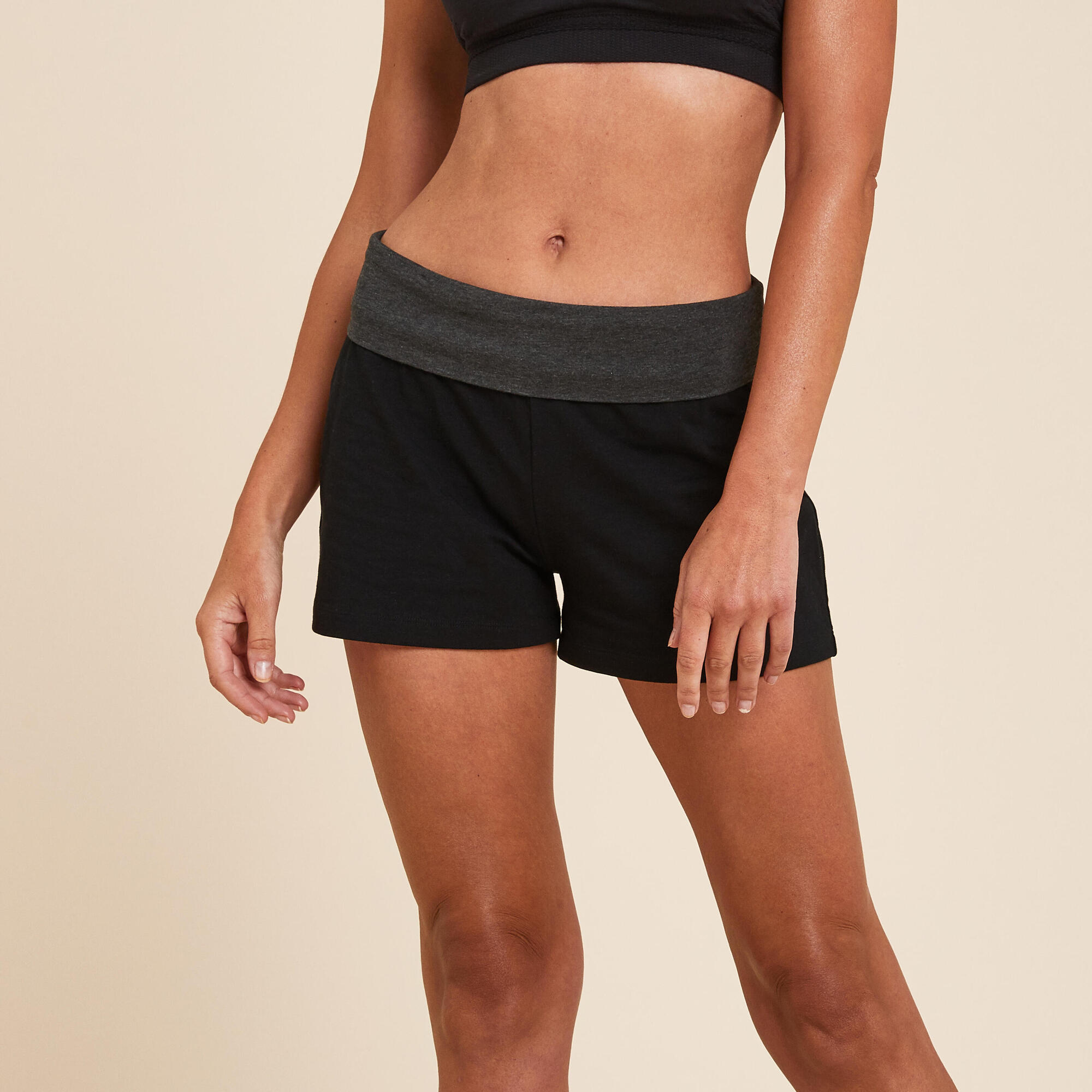 For most normal types of yoga, you can get away with a simple pair of cotton jogging pants or loose fitting shorts; however, these will be completely impractical when you are practicing hot yoga Cotton will only soak up your sweat, making the clothing heavier and harder to move around, while loose-fitting shorts will almost certainly expose you to the rest of the class due to the highly flexible nature of hot yoga routines.
You should also avoid anything that has to be tied around the top as your body's core will move considerably throughout the workout.
Women's Hot Yoga Shorts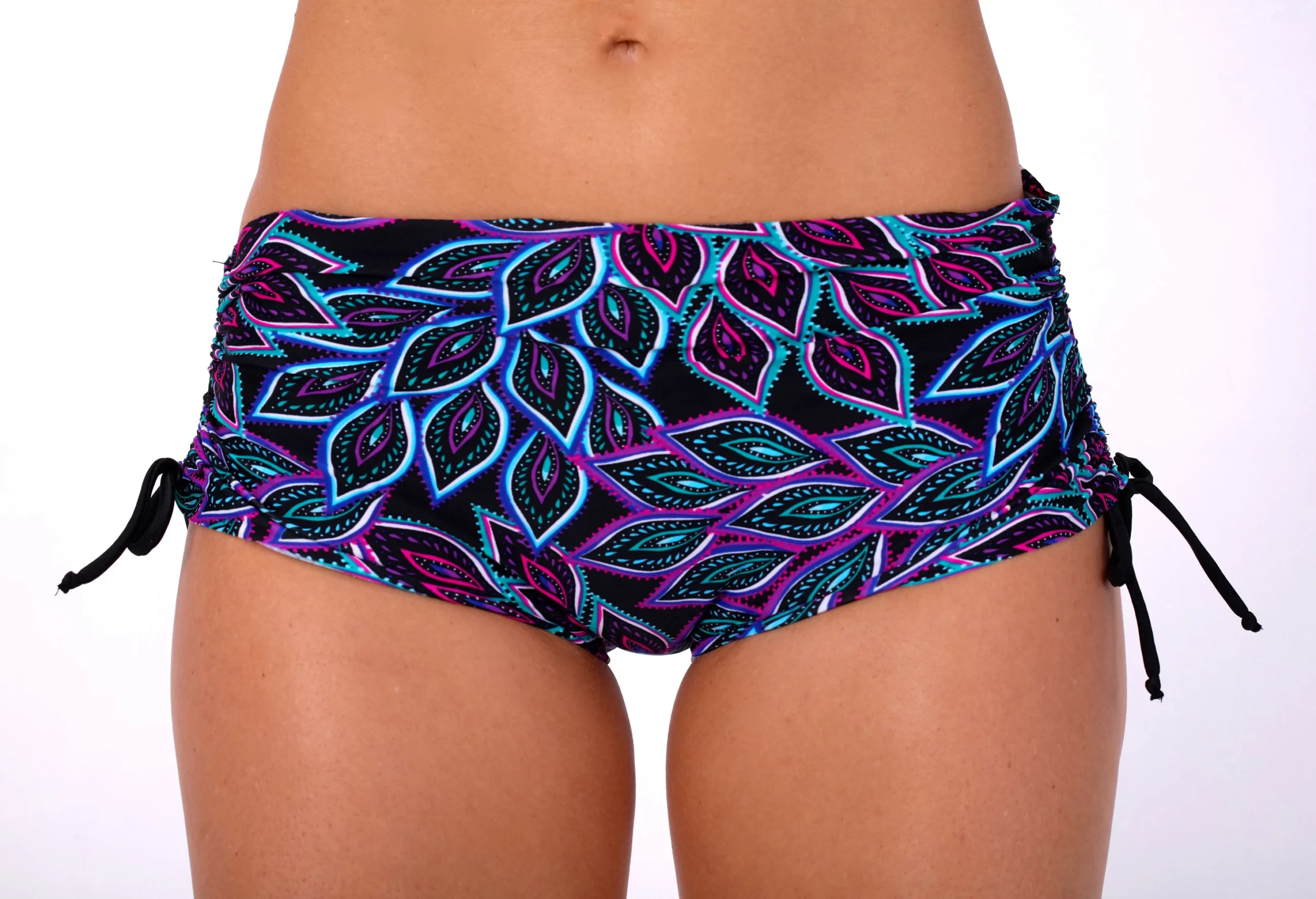 Most women find it comfortable to have shorts that are close fitting and come very high up the thigh, typically with a 2.5" to 6" inseam. This allows for maximum.The main options for women's Bikram yoga shorts:
Full coverage

– These look like extremely short leggings and are completely figure-hugging. Full coverage hot yoga shorts traditionally come halfway down the thigh and are made out of pure spandex, which will wick the sweat away from your body, helping you to keep cool. They are also great for women with bigger thighs, as the longer inseam will prevent chafing .

Booty

– Booty shorts are skin tight and cut very short with the material coming down just enough to cover the bottom.They are great for staying cool during the work out.

Sport

– Sport fit shorts are by far and away the most popular cut of hot yoga shorts. They are designed for comfort, and the spandex and cotton mix feels soft against skin but stretchy enough to move with the body. The only downside is that the cotton content means that they will stretch and shrink after a few dozen washes.
Men's Hot Yoga Shorts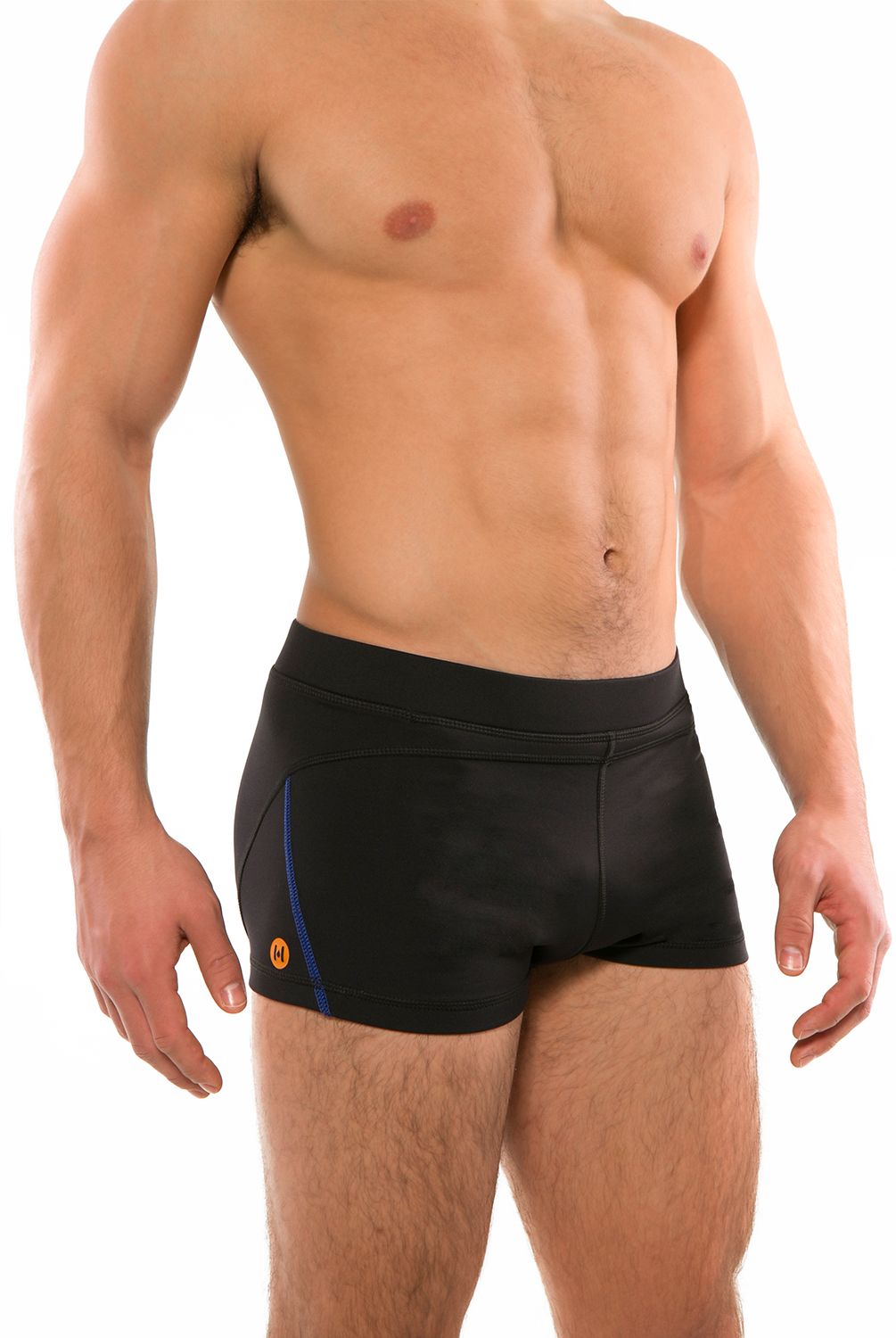 The number of men practicing hot yoga is on the peak, since last years.The most popular types of men's shorts for hot yoga are board and running.
Board shorts are longer, which can hamper movement but often come with built-in underwear making them lighter overall.
Running shorts will help you move more easily but often tie up at the top, making them susceptible to slipping during the routine. rise as the movement results in more classes being held across the country.
Finally, when you are looking for hot yoga shorts, you should aim to buy several pairs.The practice of Bikram yoga in particular dictates that students should do the routine every day.