After a stressful working day, noisy atmosphere, and busy life, we all need peace of mind and body. Here Yoga comes to help us and takes us to another world full of healthy activities, right breathing exercises, meditation, and life balance control. 
By taking yoga courses, you can feel the harmony of life, have real relaxation and make your thoughts positive. Find out about the 13 best stretches to do yoga every day. 
More: BFF 2 Person Yoga Poses Benefits. Engaging Workout With Your Partner
Yoga Mats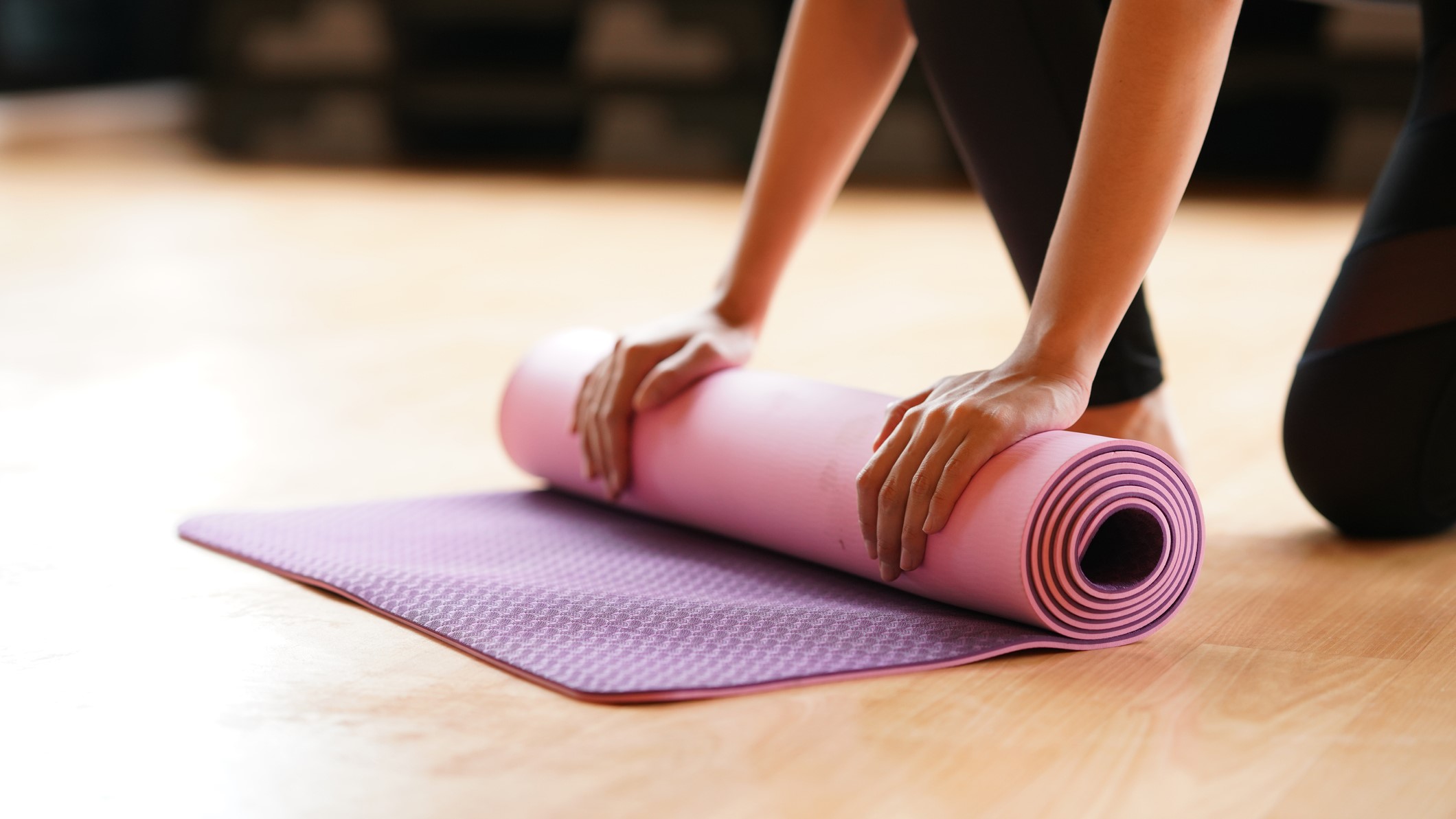 Many people think that having Yoga courses will help to lose unnecessary weight and have a rest, but generally, Yoga is much more. It helps avoid such kinds of illnesses as cancer, heart disease, diabetes, and others. Besides these, Yoga also helps to concentrate your mind, make the right decisions, and see the beauty of life. Yoga courses consist of various activities, a great amount of which you need to do on the mat. Although there are many yoga mat types, sometimes alternative variants are better for users, as they are lighter, cheaper, and more comfortable.
So, keep reading and find out the best Yoga mat alternative variants.
More: How Many Days A Week Should I Do Yoga?
Alternative Variants of Yoga Mat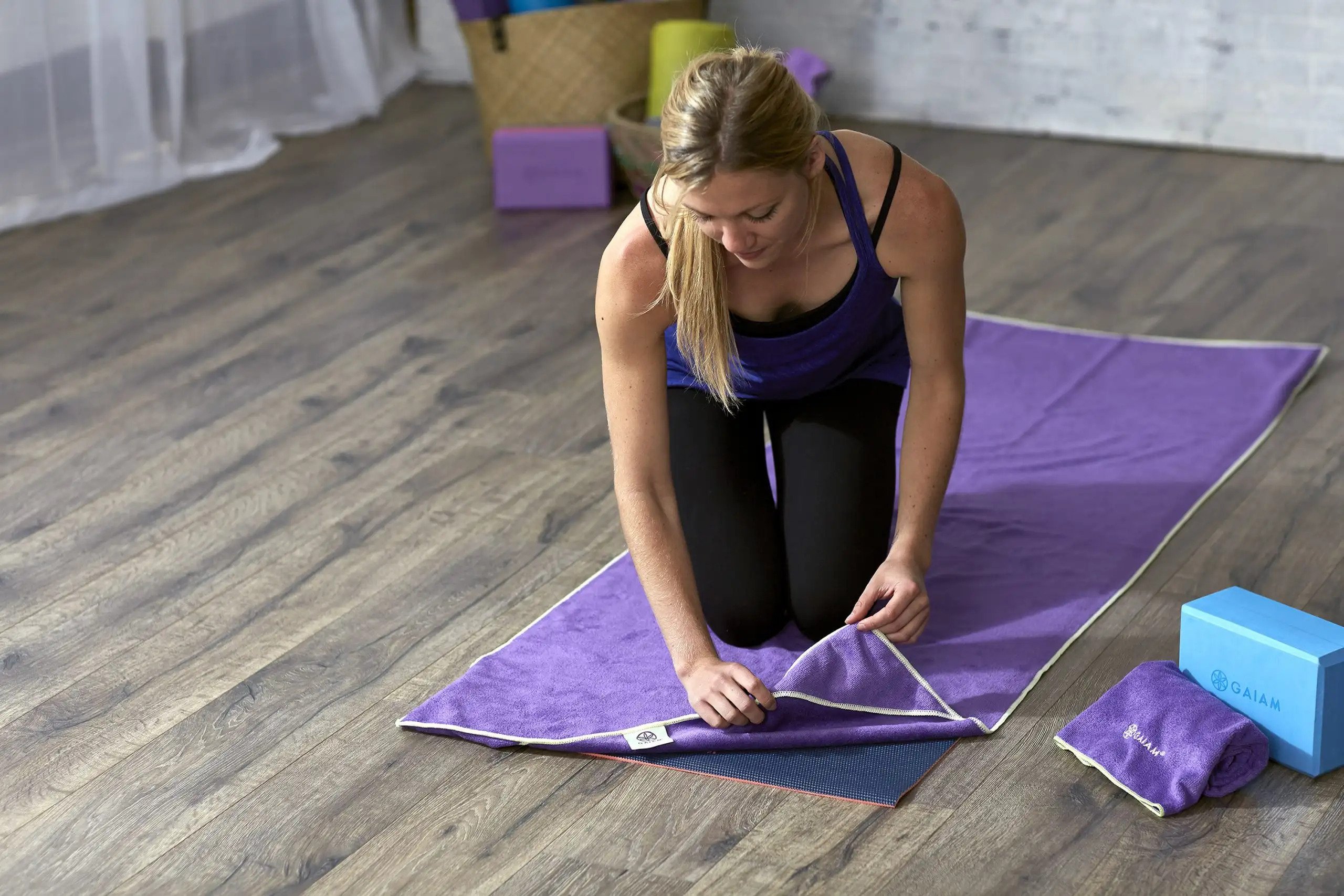 One of the best types of alternative yoga mats is a rolled-up towel, which is very useful, not heavy, and pleasing to the eye. The organic towel should have good material and be a large one, like a bath towel. Having a good material, you can use it for a long period and enjoy its material and catching look.
Surely, when you decide to choose such an alternative, you need to pay attention to its quality and look. One of them makes your exercises comfortable the other provides a nice atmosphere to do your daily course.
More: Yoga vs Cardio for Heart Health. 6 Benefits of Both
Another variant is folded plait blanket; this will be a good choice, as it is soft, usable, and a little bit thick but light at the same time. Using a folded plait blanket, you will not fill the floor at all, even on the rough floor. So it defends you not to get hard, injured, and feeling uncomfortable. You can use it, especially for meditation and breathing control exercises.
If you don't want to use such things that have been used for you in your everyday life, you can choose just a piece of fabric and make it your yoga mat. Please be sure that the fabric is of good quality and is large enough to sit on in different poses. If it is so, you can just use it. It's also one of the best yoga mat alternatives and maybe a better one, as you don't need to spend money or time buying it.
In addition, you can also use an acupressure mat, which has a lot of benefits. Find out how to use an acupressure mat for weight loss.
Why Choose Alternatives Instead of a Mat?
Taking Yoga courses, you need to practice and exercise every day to get the desired result. Sometimes our everyday routine can be changed, and we will have to move to another place for some days and even months. Yoga mats are thick and heavy, and carrying them will be hard for us. That's why these alternative variants are very useful. With their help, you will be able to do your everyday exercises without getting stressed because of forgetting them or taking additional things with you. 
Conclusion
Coming to an end, we hope that this will be helpful for you to go on your Yoga courses whenever you want and wherever you are. Also, you don't need to spend money on them and can save time as well. Just choose one of these variants and fill the harmony of your thoughts, body, and environment with it.
Frequently Asked Questions
How do you make a homemade yoga mat?
The best alternative to a yoga mat may also be your homemade yoga mat. See how to do that in the video.
Can I do yoga on the carpet?
Surely, you can do yoga on the carpet as a carpet can be an ideal surface for doing yoga.