Ethan Suplee weight loss became quite big news for many. He managed to lose weight of about 300 pounds.
Who is Ethan Suplee? Suplee is a pretty popular American actor famous for his roles in "My name is Earl," "Titans," "American History X," and "Blow."
Suplee's weight gain was more than 500 pounds. Now, after losing weight, he is about 250 pounds. How is it possible? The "My name is Earl" star managed to lose more weight than any other celebrity. Let's figure out how Ethan Supplee successfully lost weight.
Weight Loss Journey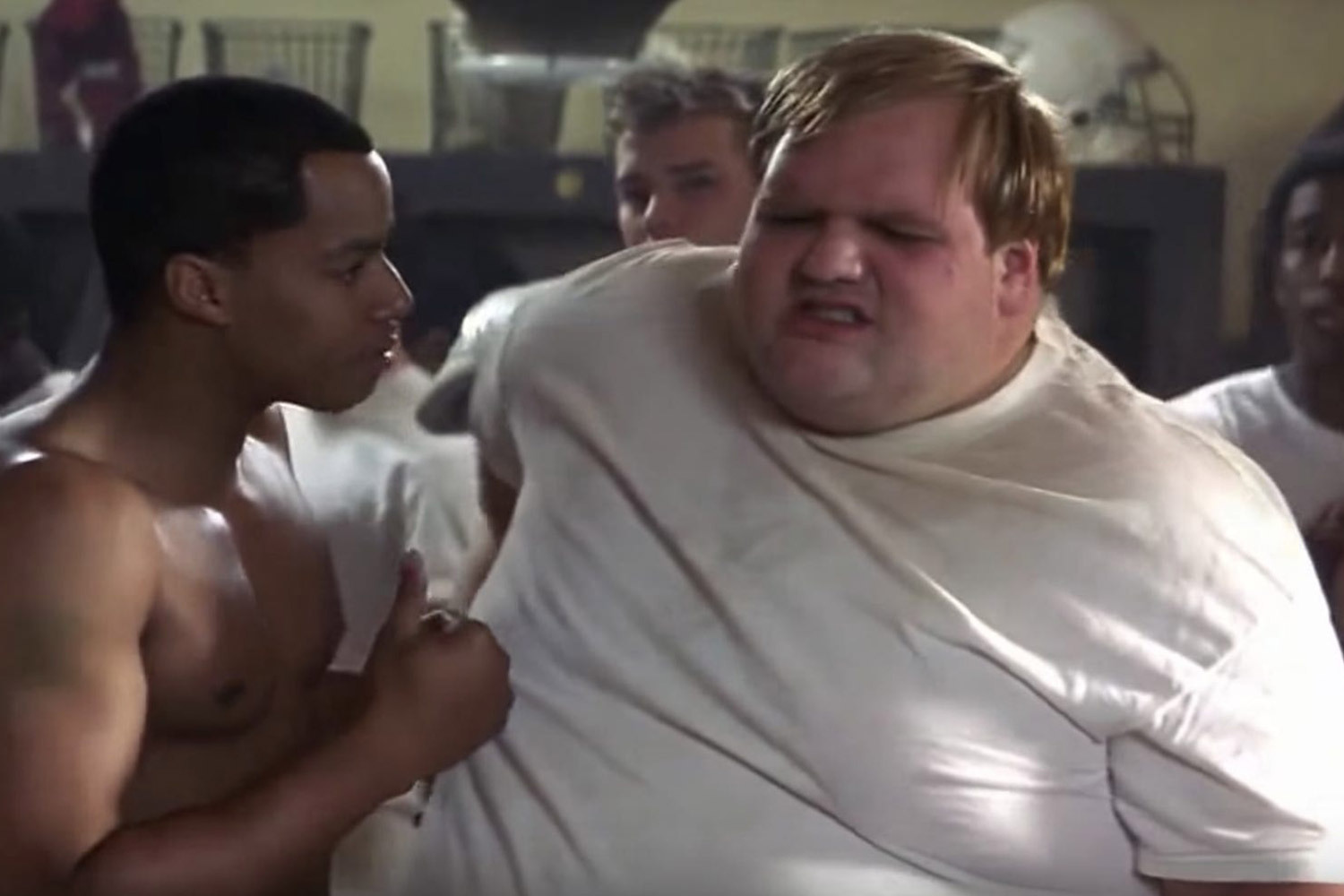 "Everything was a struggle…I couldn't sit down in a chair without first trying to conspicuously test its strength. I couldn't stand in a line of people without having certain parts of my stomach brush up against them."
Ethan Suplee remembered his life before losing weight.
Wacky Diets
From the Suplee talks with Men's Health, we found out he had followed different diets since he was 5 years old. The article revealed that his grandparents and parents made him follow a different kind of first diet plan to lower his weight. Basically, the diet was a restrictive eating plan that forbade everything red or everything white, etc.
After all, when the food lost its taste, Suplee started to binge eat. He ate junk food secretly, and that continued up until the moment he became an adult and had his own cash and a car thanks to the "Boy Meets World" film.
'OK. I'm just gonna sneak food whenever I possibly can.'
So while he spent decades adjusting countless diets, he thought at that time that he didn't manage to follow the diet. In reality, the diet failed him, and his only way out was eating junk food just to feel independent of all that stuff.
"I'd eat and eat… It's what I'd always done,"
Suplee revealed.
First Wake Up Call
The first time Actor Ethan Suplee recognized that he was really overweight was in 2001 when at the shipping center, he was forced to stand on a freight scale. It happened when he went on his way to a treatment center to be healed from drug and alcohol addiction. When they wanted to measure his weight, it turned out that they didn't have a scale of his size. Suplee revealed that he felt rather humiliated that day.
As Suplee recalled that moment:
"I was utterly horrified."
The "Boy Meets World" actor was ill as he had congestive heart failure because of his extra weight. At that time, it was about 530 pounds.
That was the first wake-up call for him.
How did Ethan Suplee Lose Weight?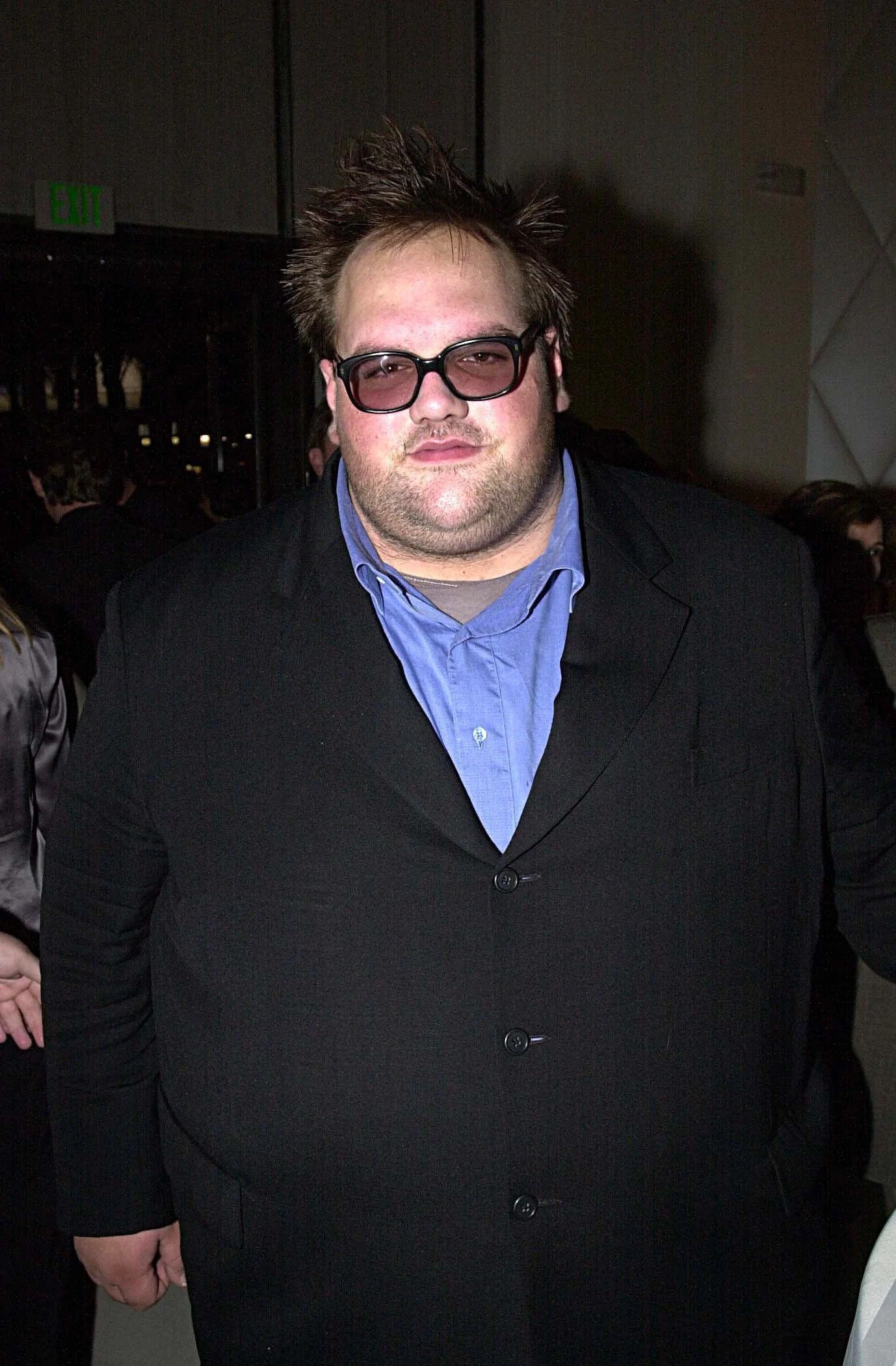 Afterward, Suplee went for a low-carb diet. As he mentioned later, that was easier for him to follow than restrictive eating plans that ban specific types of food. He lost about 100 pounds with it. However, he felt weak after it.
That continued until he did a DEXA-scan analysis and revealed that he lost a large number of muscle tissues with the diet. So, yes, he lost weight, but he was starving. That was the life-changing epiphany, and Suplee decided to stop following the low-fat plan.
"I was wondering if we could go further — eight percent or seven percent body fat. But then I thought about all the wacky diets I've done over the years and realized that I can't keep doing this."
Later, Suplee stumbled across Mike Isratel's TED talk. Suplee suddenly realized that carbs and gluten were not the sources of his problems. It was just about eating enough food.
Did Ethan Suplee Have Weight Loss Surgery?
It may sound impossible to lose so much weight without surgery. However, we have not found any information about Ethan Suplee weight loss surgery. In addition, he hasn't said anything like that till now.
Angela Deem though decided to do a weight loss surgery. Find out more in our Angela Deem Weight Loss.
To enjoy watching movies with Ethan Suplee and other celebrities, you can buy a KinoPoisk subscription in the GGSel online store.
Diet Plan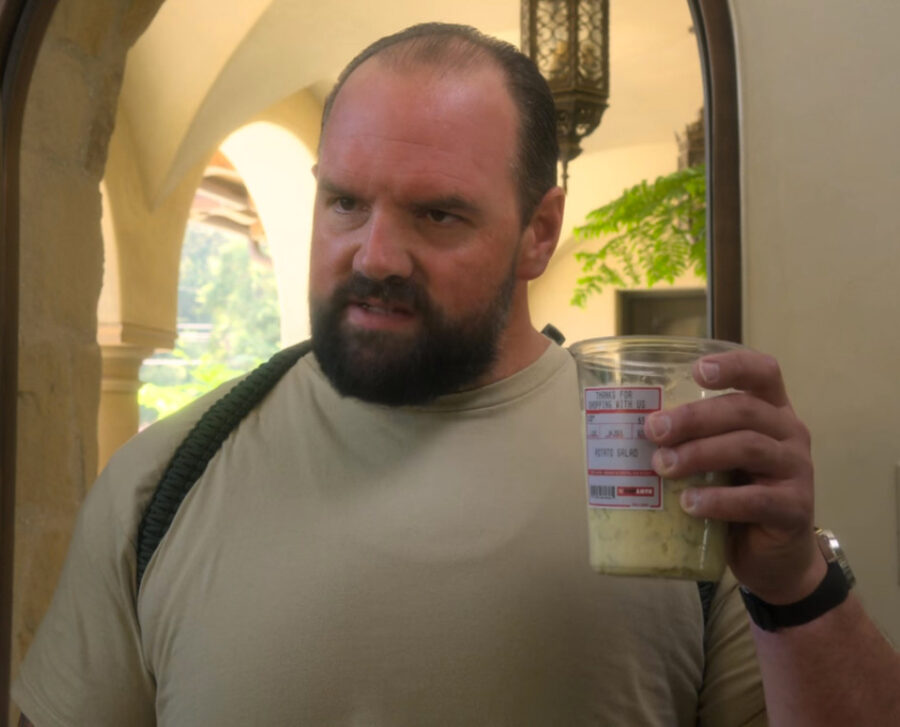 For the weight loss, Ethan Suplee finally rejected all popular diets such as high-fat diets or moderate carb. He decided that was the best diet for him. He started to apply in practice what he learned after watching Mike Isratel's video.
Suplee wrote on Men's Health:
"I began tracking what I was putting in my body and introduced carbs back into my diet. I started eating what I wanted, but in portions that were appropriate for my body."
He found that he had extra weight, not because of some specific products that he ate and was banned from eating.
"The main thing I had to do was make sure I didn't eat more calories than I expended each day. And guess what? Foods that were nutritious — dark leafy greens, chicken, salmon — also tended to be much lower in calories than, say, a two-patty Super Star. As I became more calorie conscious, I started to binge less and fill up on healthier foods. After a few months of this, calories stopped being calories. They started being food."
Afterward, Suplee joked about his diet approach:
"I don't want to call it a diet. I'm just eating like a normal person."
Suplee explained.
However, John Goodman preferred to go to Mediterannean diet. Learn more about it John Goodman Weight Loss.
Workout Session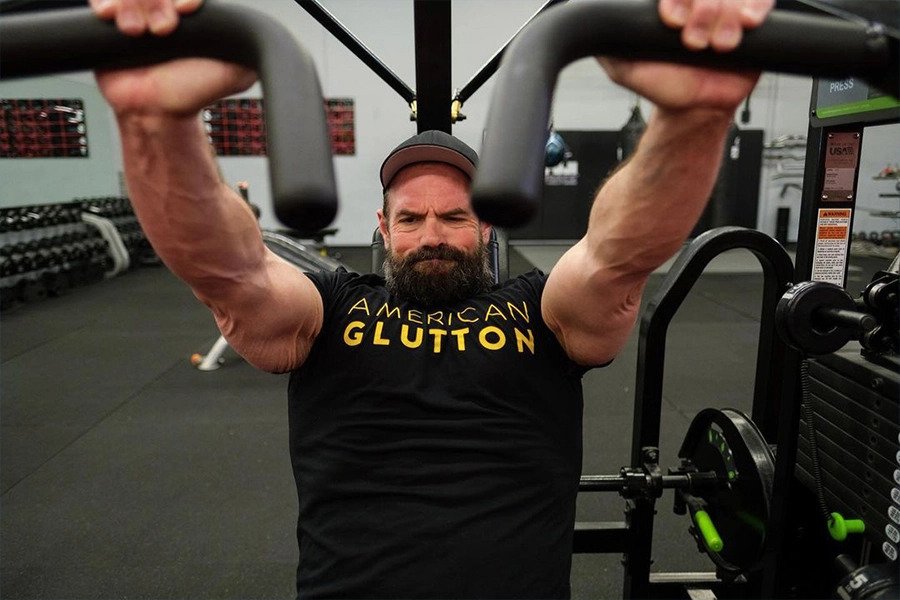 Actor Ethan Suplee weight loss was not just the merit of the portion control.
In the beginning, he was just cycling. That was the time when he was on low carb and lost about 100 pounds. However, he was not satisfied with his body transformation. He had loose skin and had still about 14 percent body fat.
Mass media didn't like that as well. They published photos and started shaming him as he lost too much weight. Suplee recalled:
"For the news to be kind of negative, I was like, fuck you guys!"
After that, he gave up cycling and took cross-fit courses. However, he hurt his knee, and while healing, it gained almost the same weight that he lost before that.
However, he overcame all that and started to lift weights about an hour six times per week.
"I found that I really enjoyed lifting weights and I could get my workout in an hour, and so that wasn't like a huge part of my day. Even if I had a really long workday, I could go before or go after."
In addition, Suplee now does cardio for about 20 minutes at one time.
Like Suplee, Paul Giamatti also lift weights but also took yoga classes for losing weight. Find out more about Paul Giamatti Weight Loss.
Ethan Suplee Before and After Weight Loss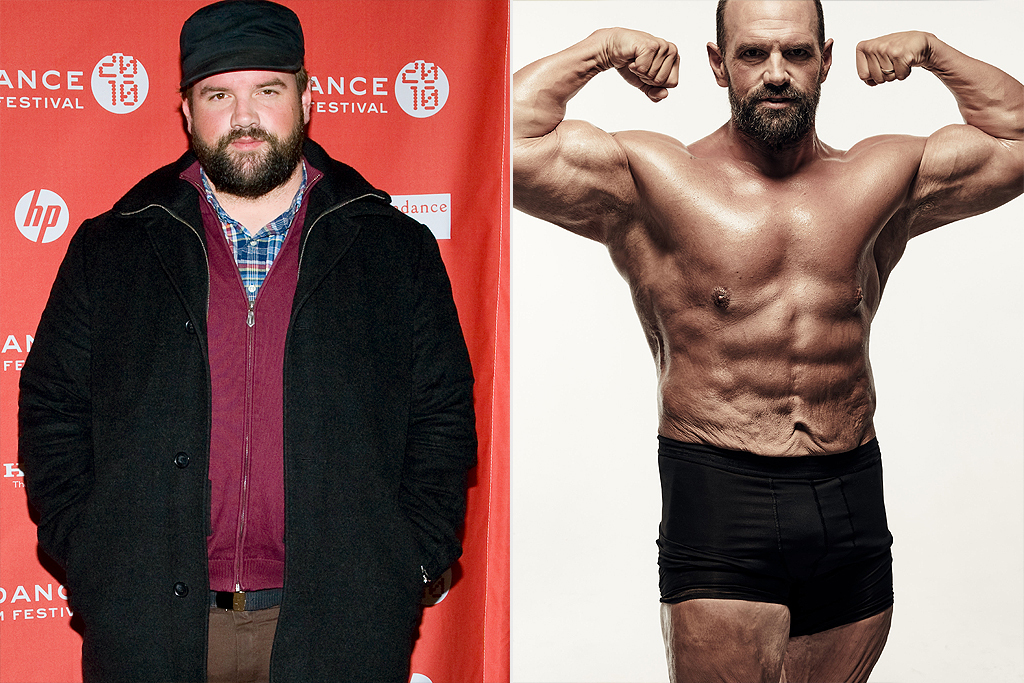 Suplee's body transformation with visible abs made his family happy- especially his wife, Brandy Lewis.
"She's very happy. You know, Brandy's been with me through very, very extreme miserable diets where I was eating like 400 calories a day and wasn't such a pleasant person," he told TODAY. "I have the energy to do things now. Life is so much better."
The "Boy meets world" actor also shared his feelings about that
"I'm at my absolute pinnacle. I spent 35, 40 years without taking my shirt off in public".
Height and Weight
Suplee is still in the maintenance period. Now there is no threat to his health. With a 6 feet 1 inch height, the weight stands at approximately 240 pounds.
Conclusion
The "My Name is Earl" actor did a great deed! His massive weight loss shocked all his fans! As he loves to say, he did it for his wife Brandy Lewis and his family. After so many tryouts, he finally found the ideal formula for himself.
Don't you want to go for a body transformation? Now, it is time for you to find your ideal formula for body transformation!